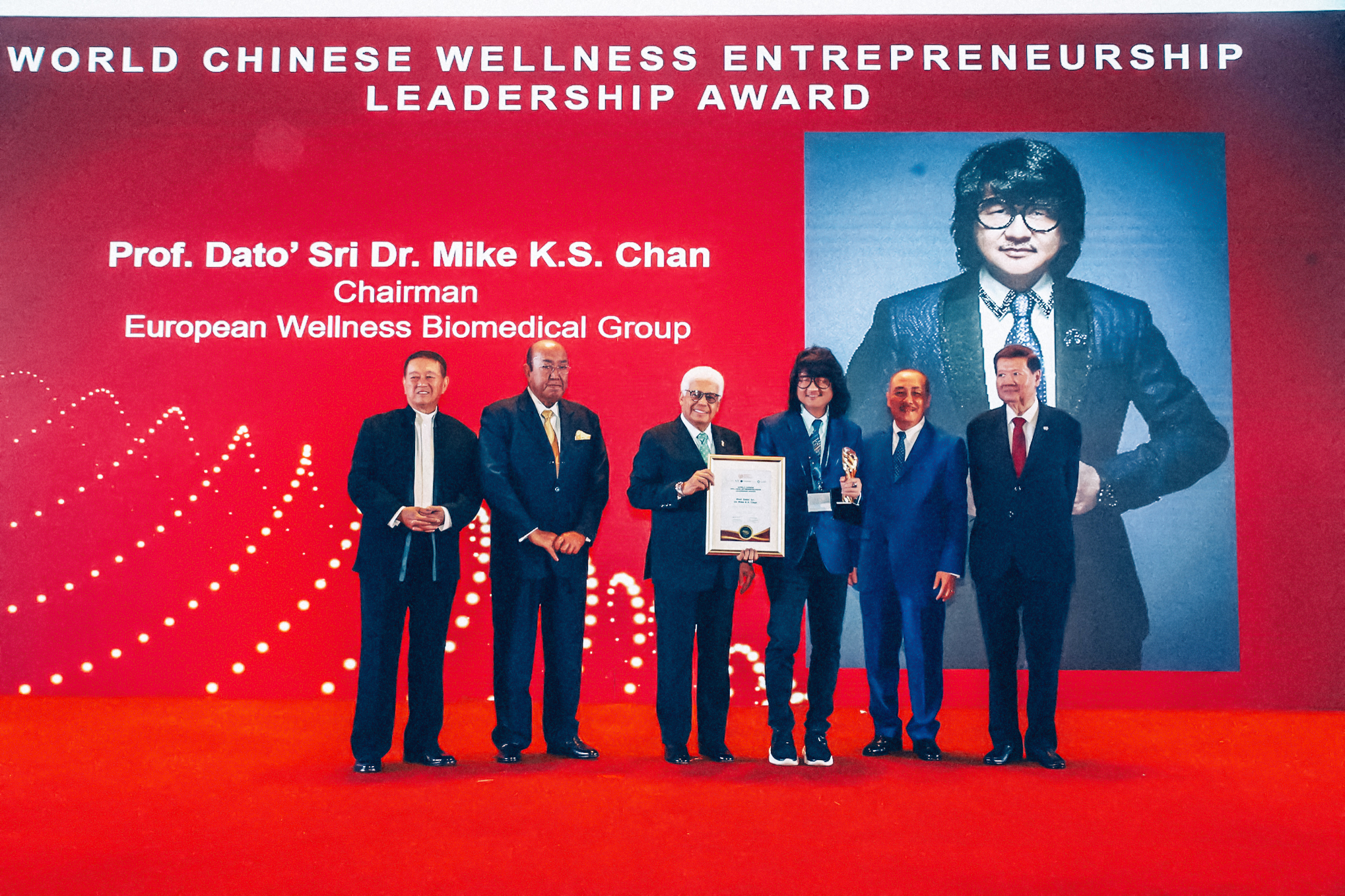 Day 1 of GCET 2023: Prof. Dato' Sri Dr. Mike Chan Receives the World Chinese Wellness Entrepreneur Leadership Award!
In the heart of Shenzhen, China, one of the most important events in the region unfolded with the arrival of top leaders, policymakers, and experts at GCET (Global Chinese Economic & Technology Summit) 2023. Organised by KSI (Strategic Institute for Asia Pacific) and CDI (China Development Institute, Shenzhen), the two-day event – held on 6-7th November to create a massive platform for shaping international policies, forging strategic partnerships, and encouraging meaningful discourse – was a sensational success. As official Corporate Partner and Sponsor, European Wellness is proud to have played a significant part in this landmark summit, where global visionaries converged to tackle some of the most pressing challenges of our time!
During the prestigious award ceremony of Day 1's Gala Dinner, the incredible achievements of select individuals were highlighted. These include European Wellness Chairman Prof. Dato' Sri Dr. Mike Chan, who received the "World Chinese Wellness Entrepreneurship Leadership Award" in recognition of his outstanding achievements and contributions to society!
He was also among those invited to be an expert panellist at the summit, with the enigmatic scientist, researcher, and visionary sharing his 39+ years of experience in anti-aging, youth rejuvenation, regenerative medicine, stem cell therapy, and wellness during Day 2's "Session 4: Entrepreneurships and Startups – Lessons, Strategies, and Opportunities". Sustainable economic growth and development were the main focus of the summit, and Prof. Dato' Sri Dr. Mike Chan's intimate knowledge of medical wellness tourism attracted genuine interest from political leaders, businesses and investors hoping to capitalise on the industry's vast potential.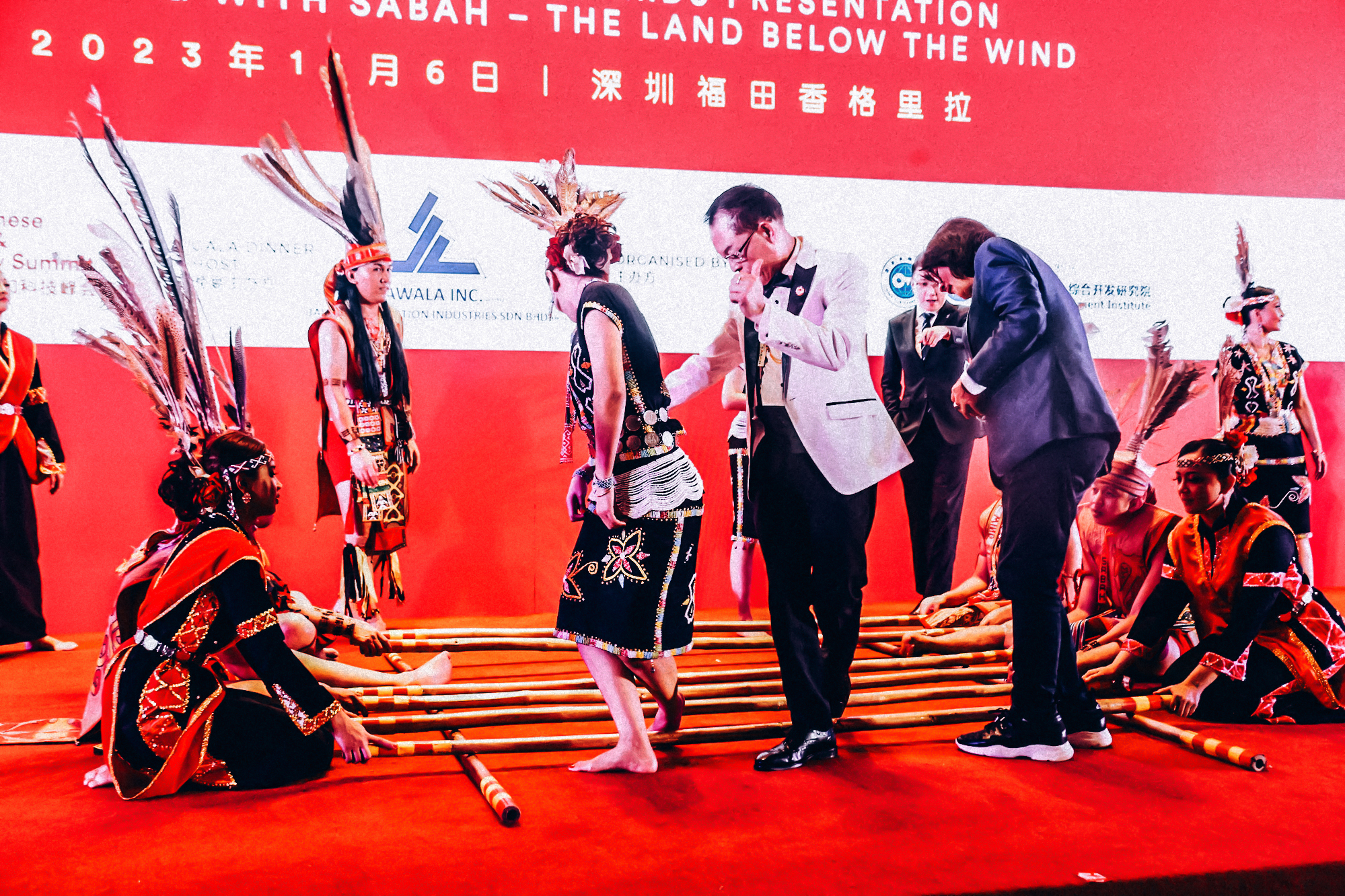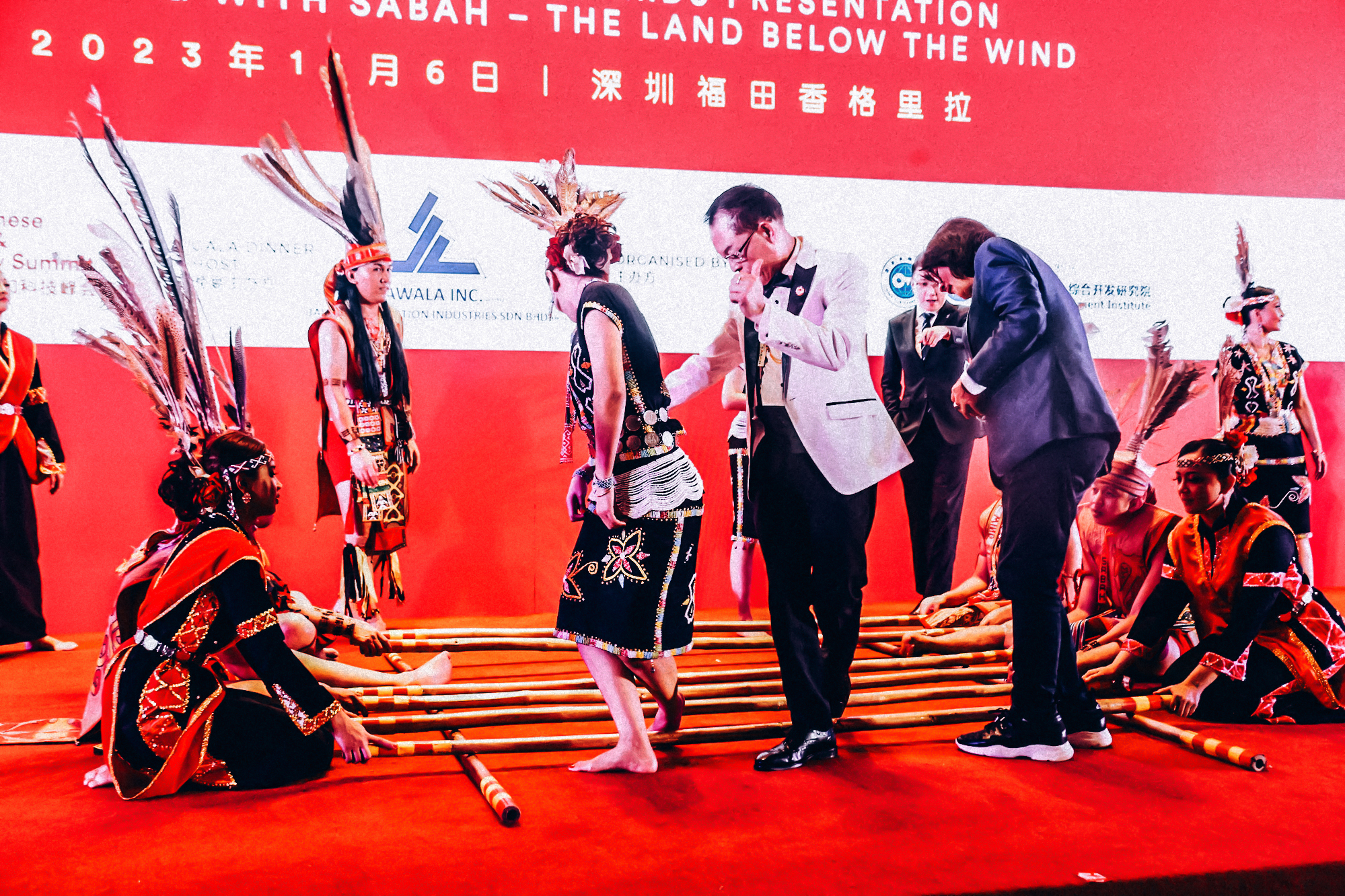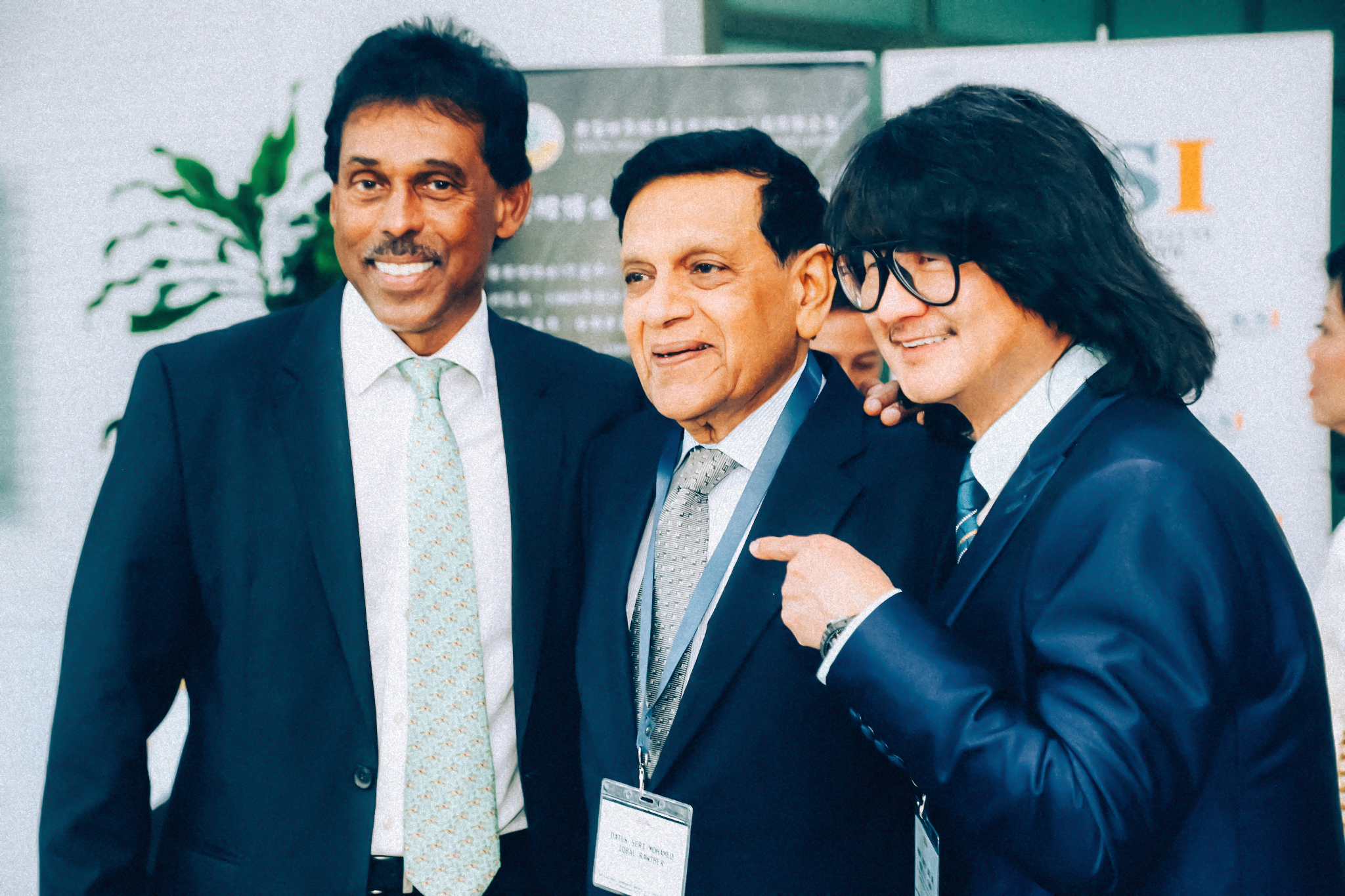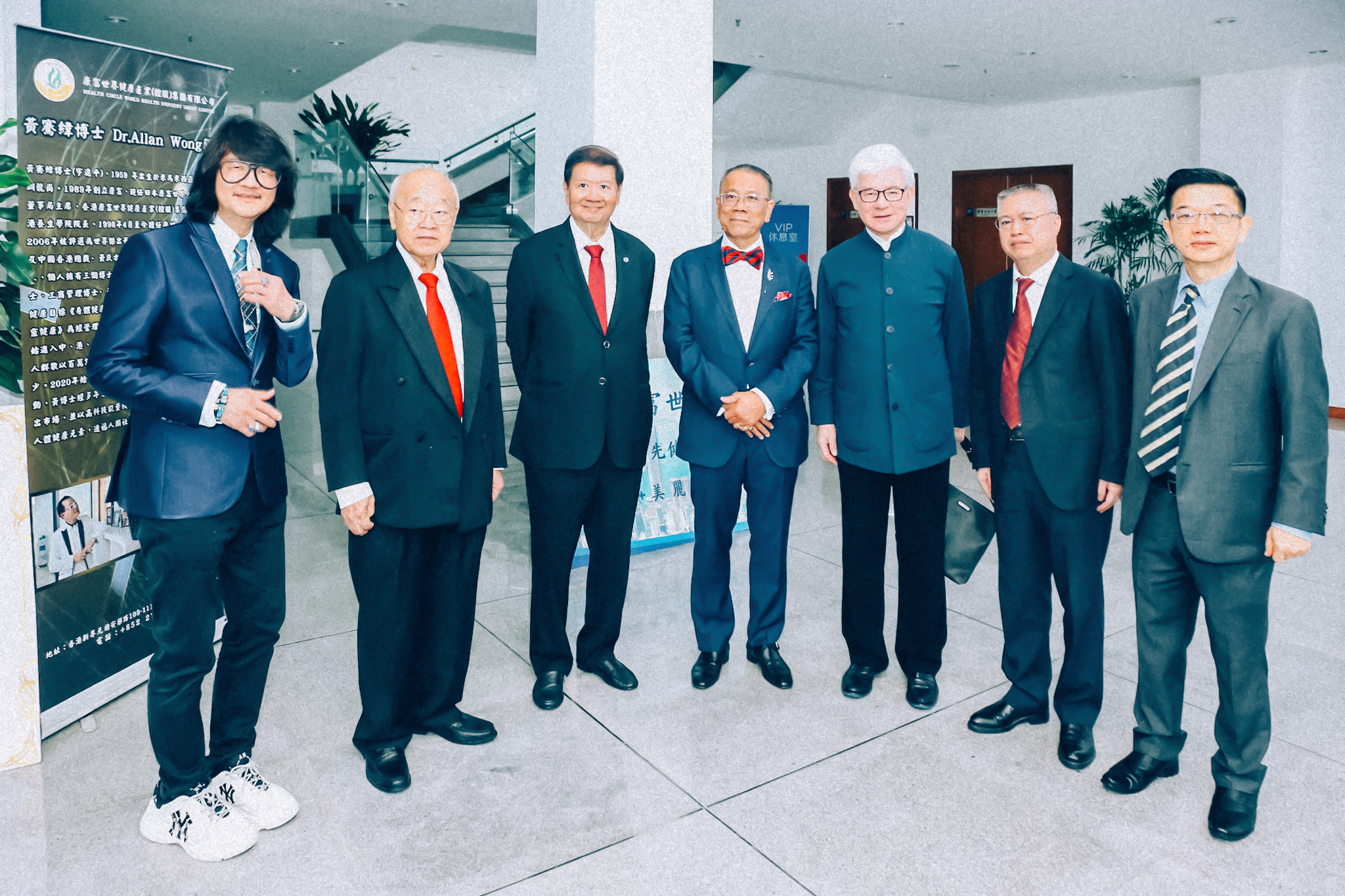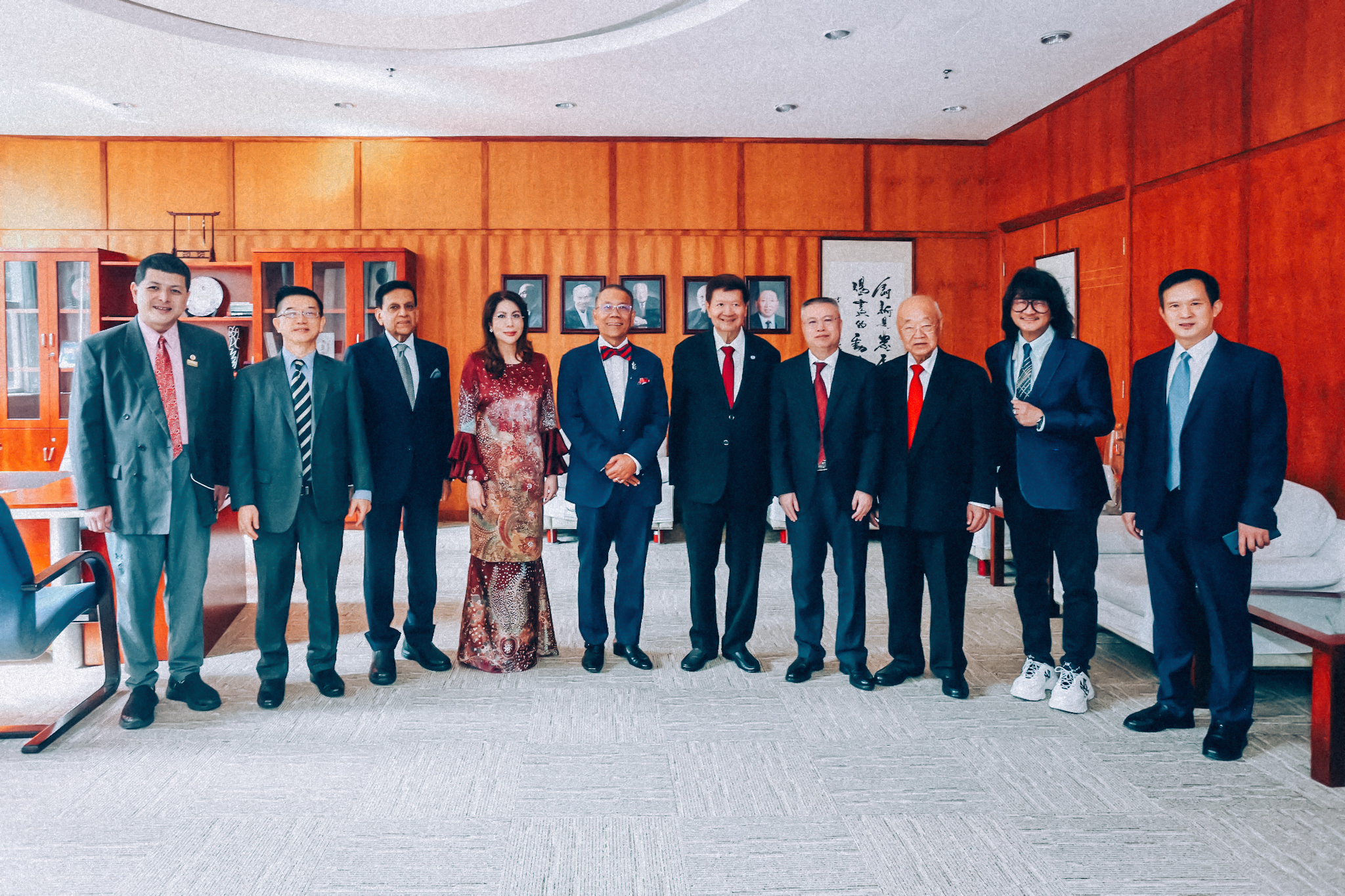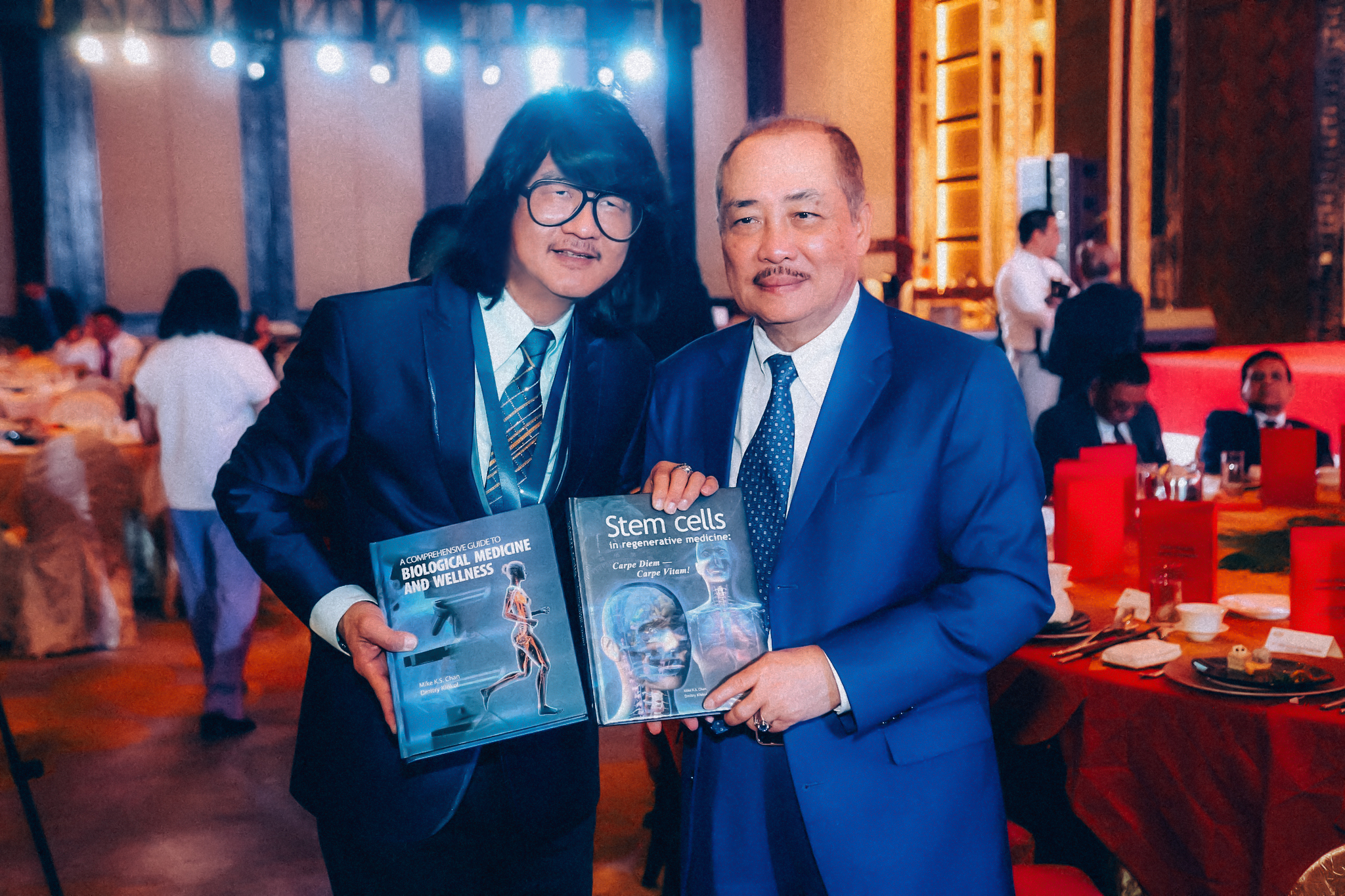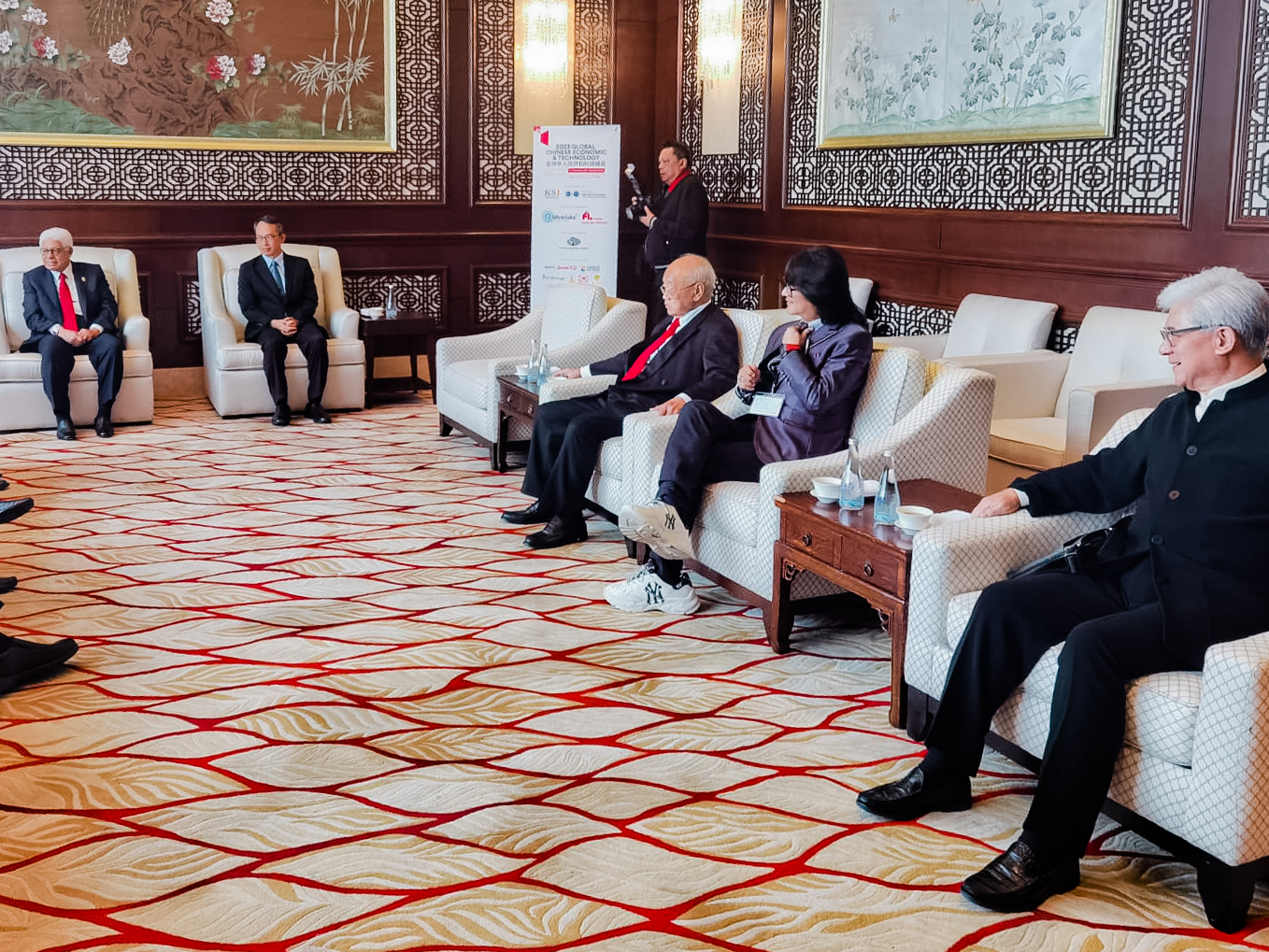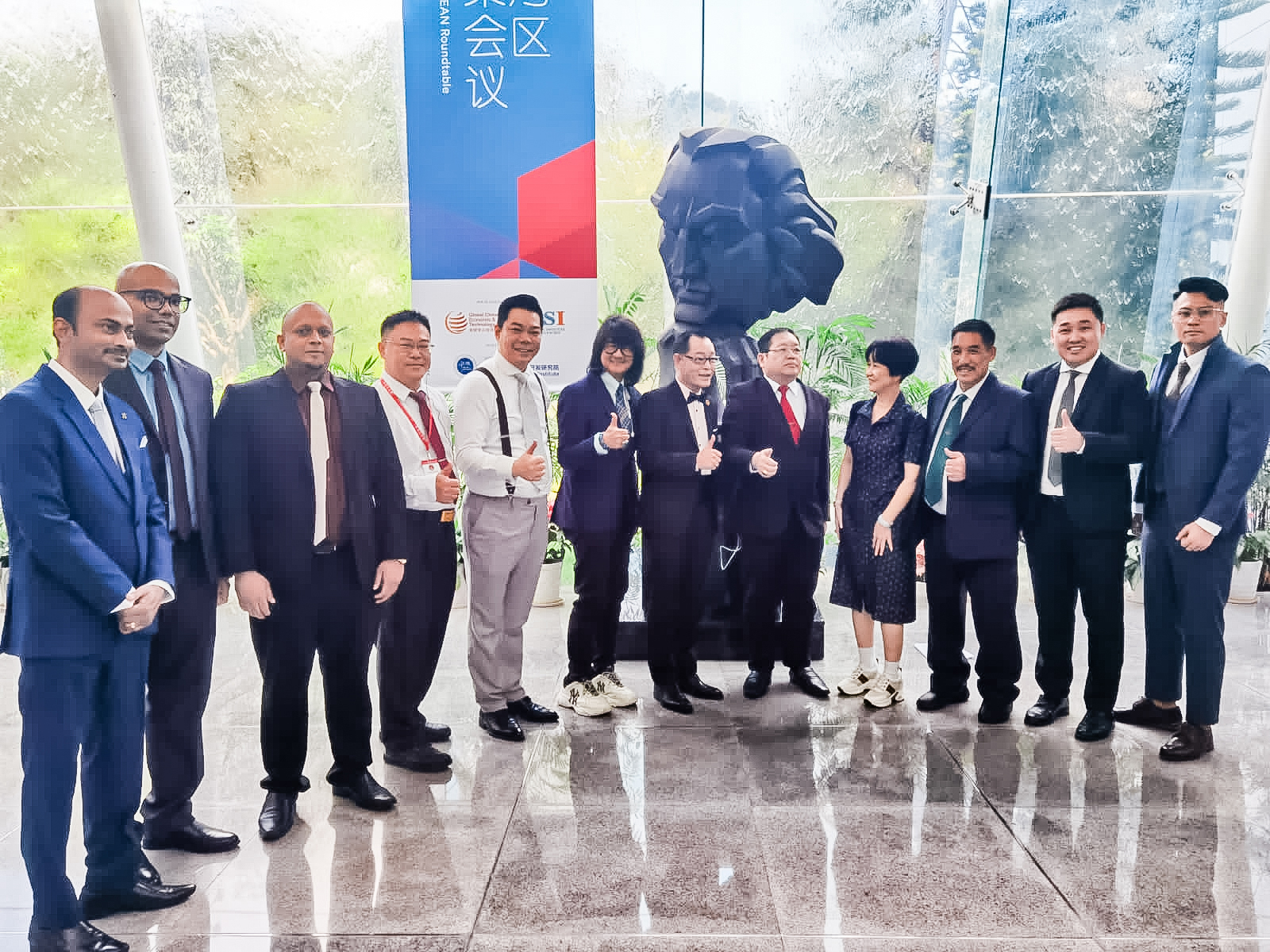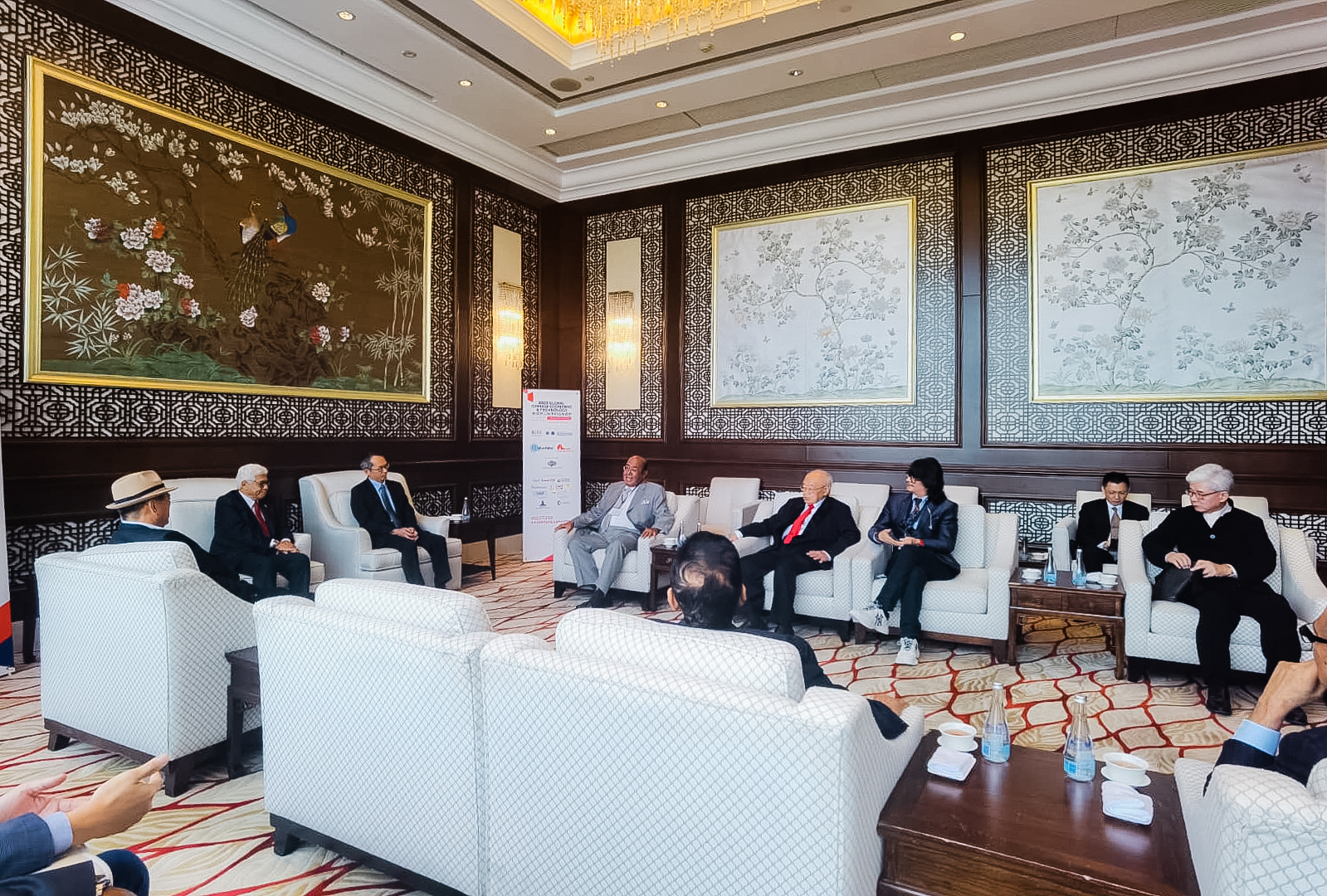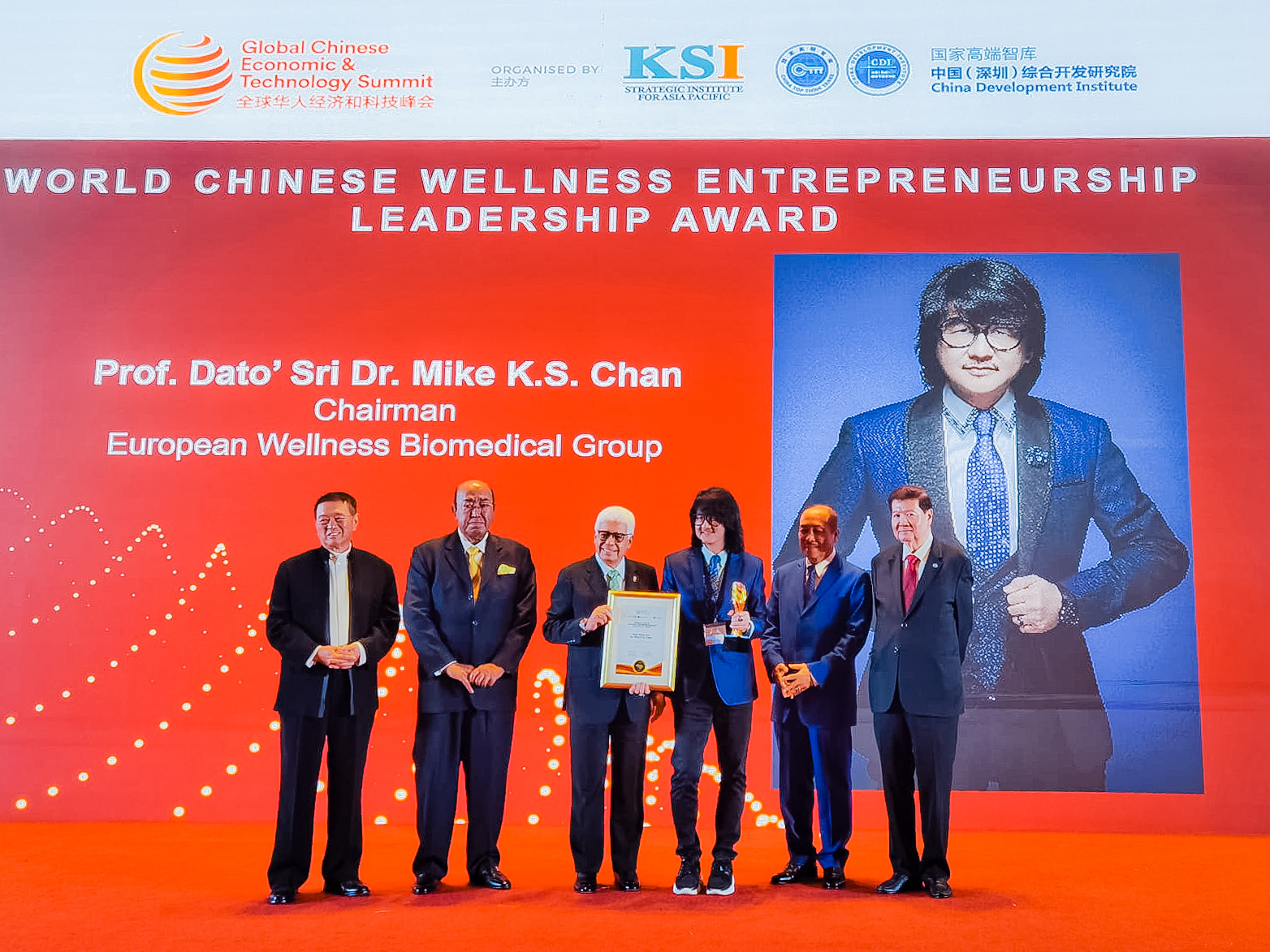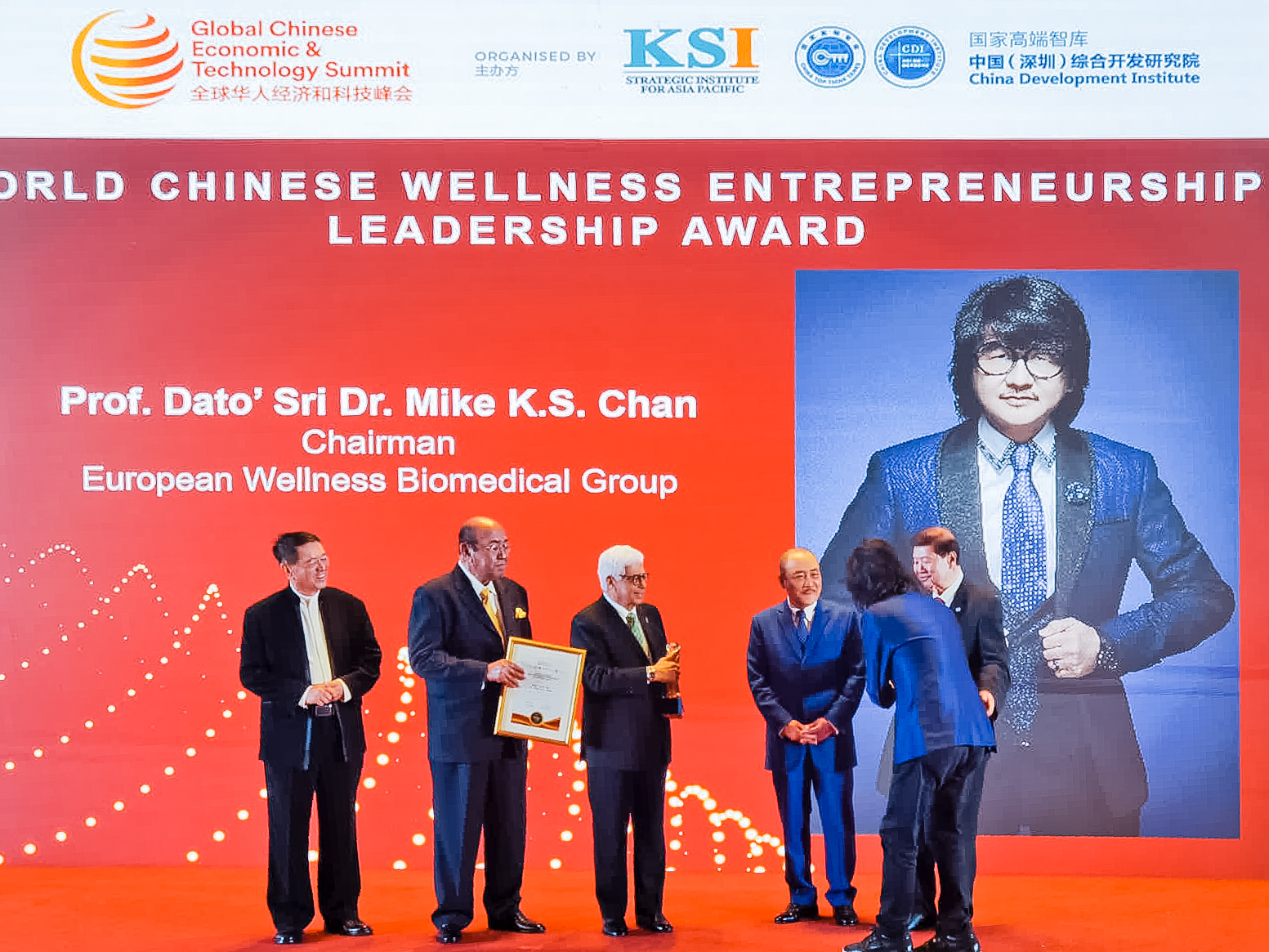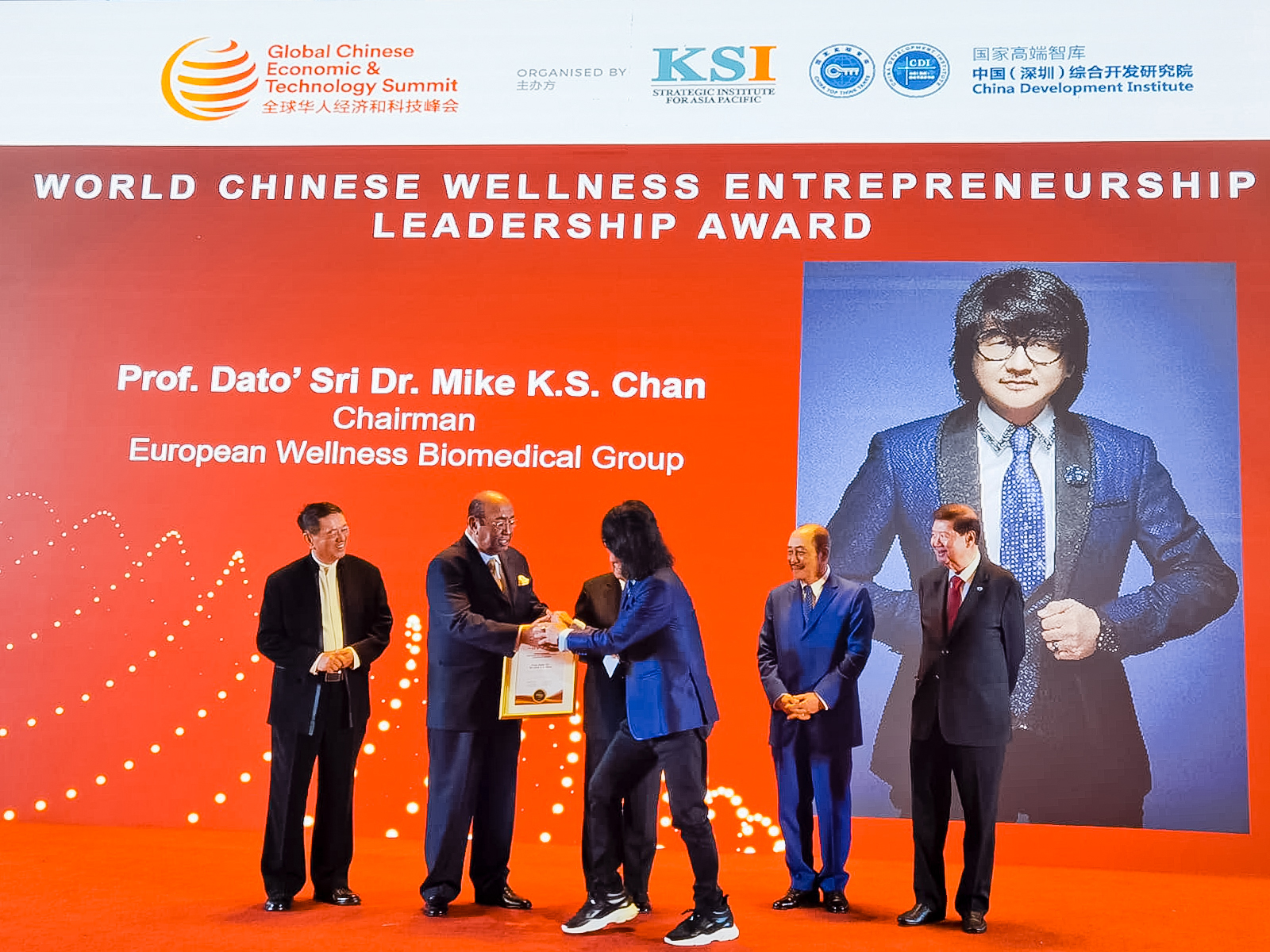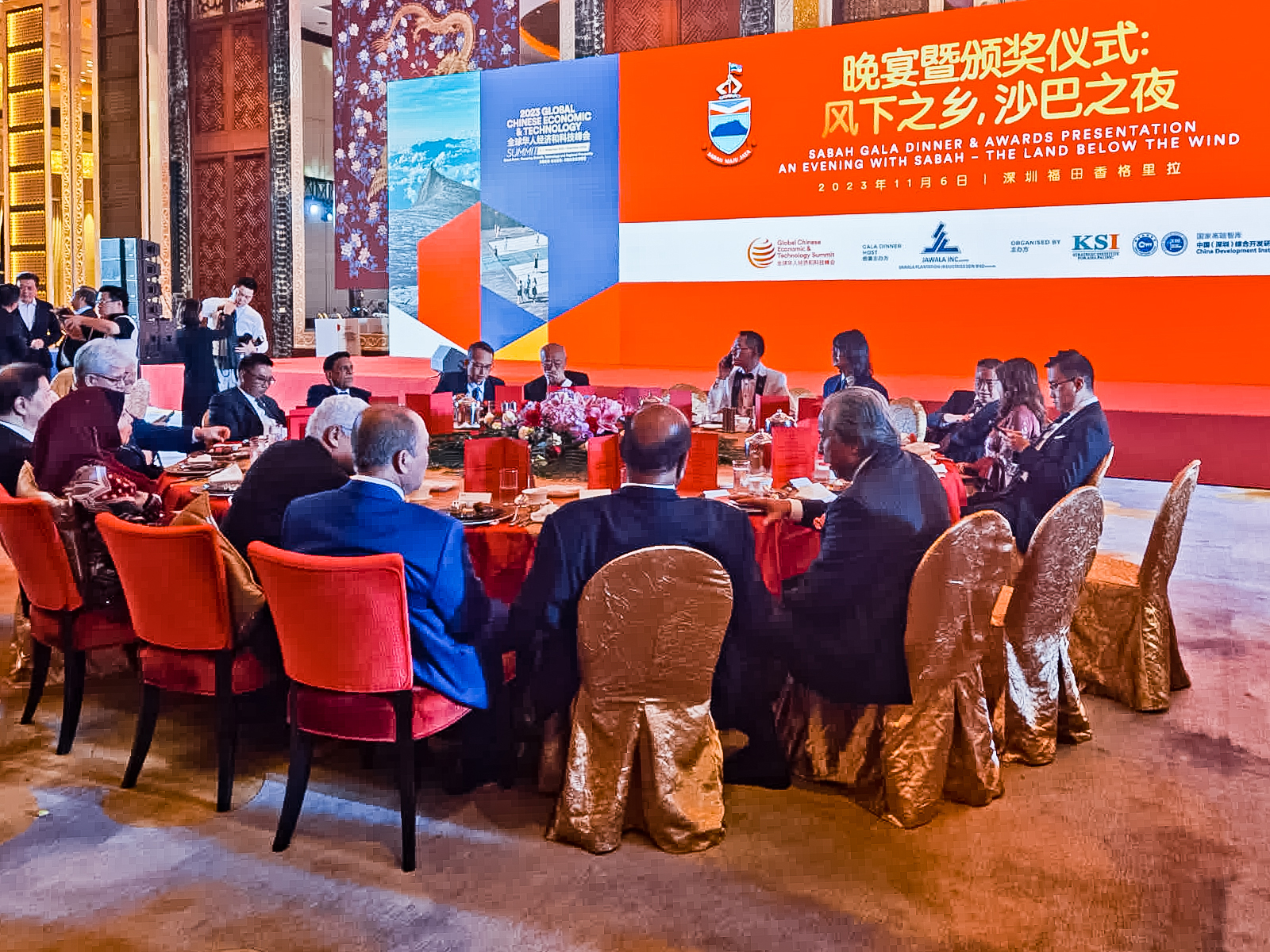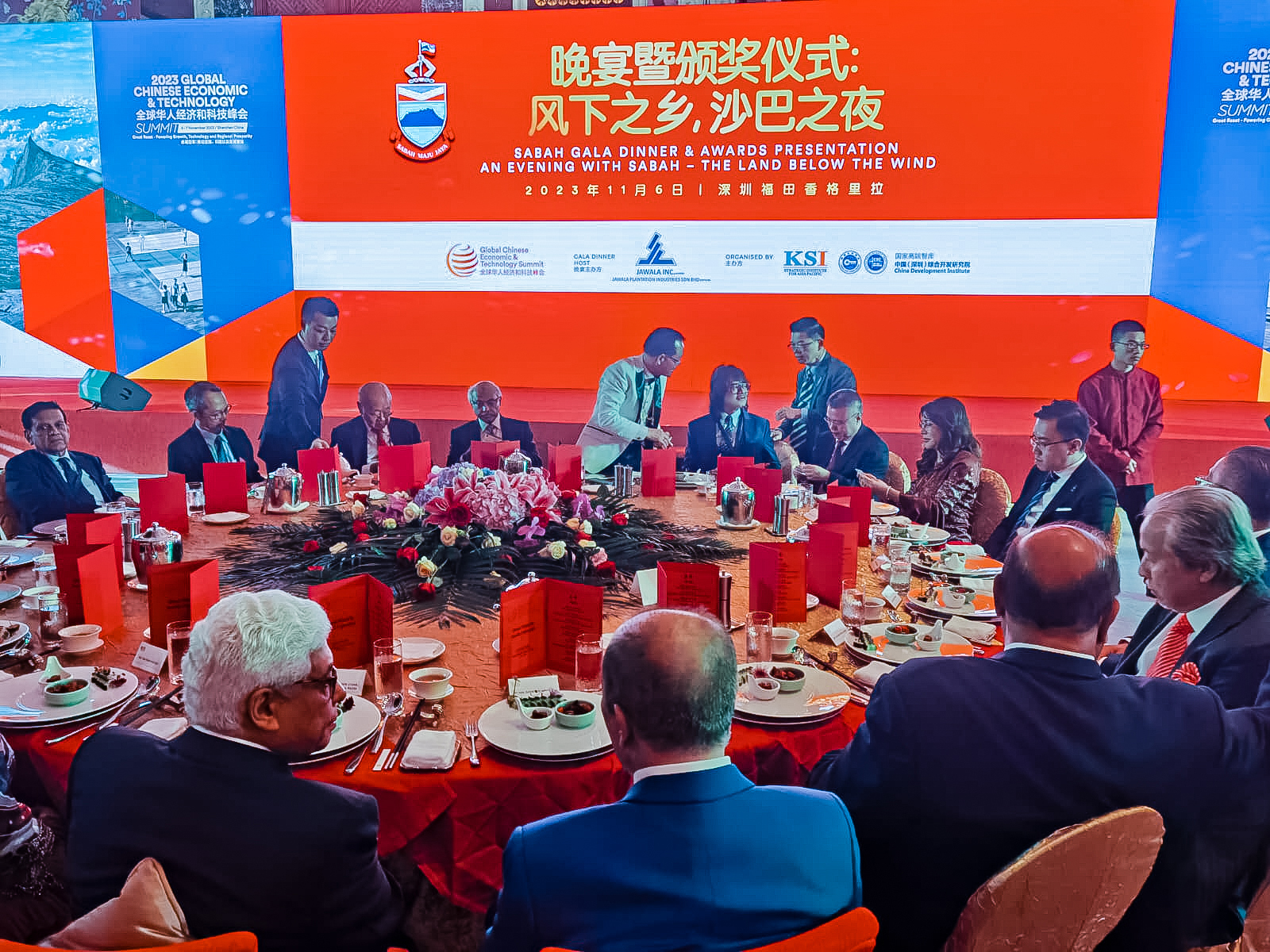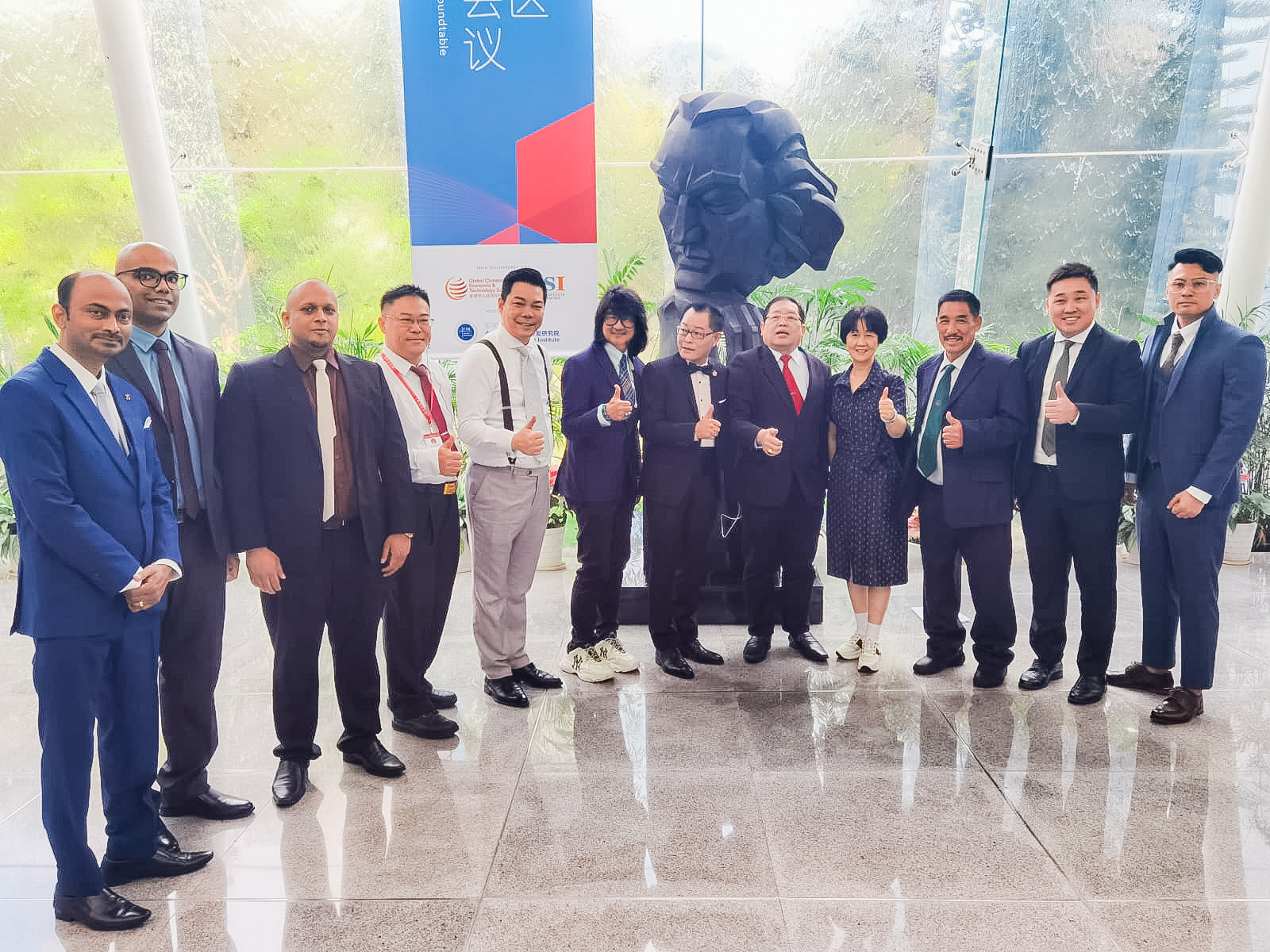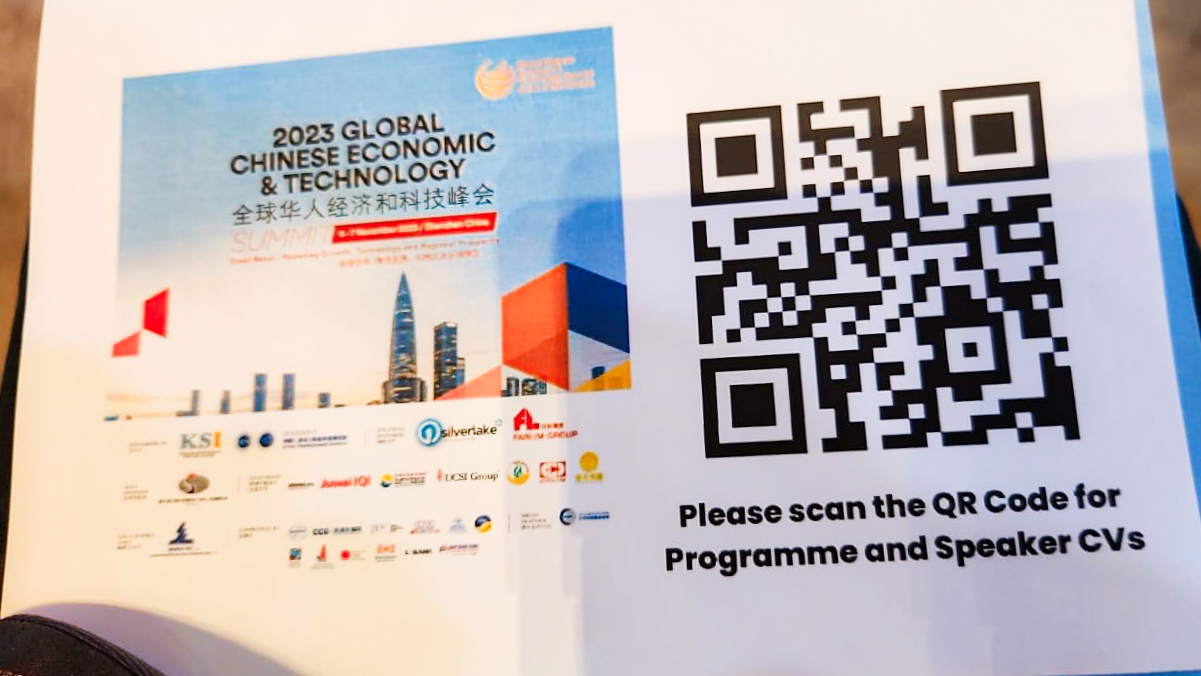 In addition to his role as Chairman, Founder, and Chief Researcher of European Wellness, Prof. Dato' Sri Dr. Mike Chan is also an acting Advisor of KSI, the thinktank behind GCET as well as many other international initiatives that continue to transcend borders today.
Other VVIPs were also present at the event, including Penang Yang di-Pertua Negeri Tun Ahmad Fuzi Abdul Razak, Malaysian Deputy Prime Minister Dato' Sri Haji Fadillah Yusof, Sabah Chief Minister Datuk Seri Hajiji Noor, Shenzhen Municipal Mayor H.E. Qin Weizhong, China-ASEAN Business Association (CABA) President Tan Sri Lim Gait Tong, Former Malaysian Foreign Minister Tan Sri Anifah Aman, Cambodian Royal Government Senior Ministers H.E. Dr. Sok Siphana and H.E. Dr. Chhem Kieth Rethy, Shenzhen Dumbo Future Technology Co. Director Mr. Zhang De Ping, GCET Founder Tan Sri Lee Kim Yew, and many others.