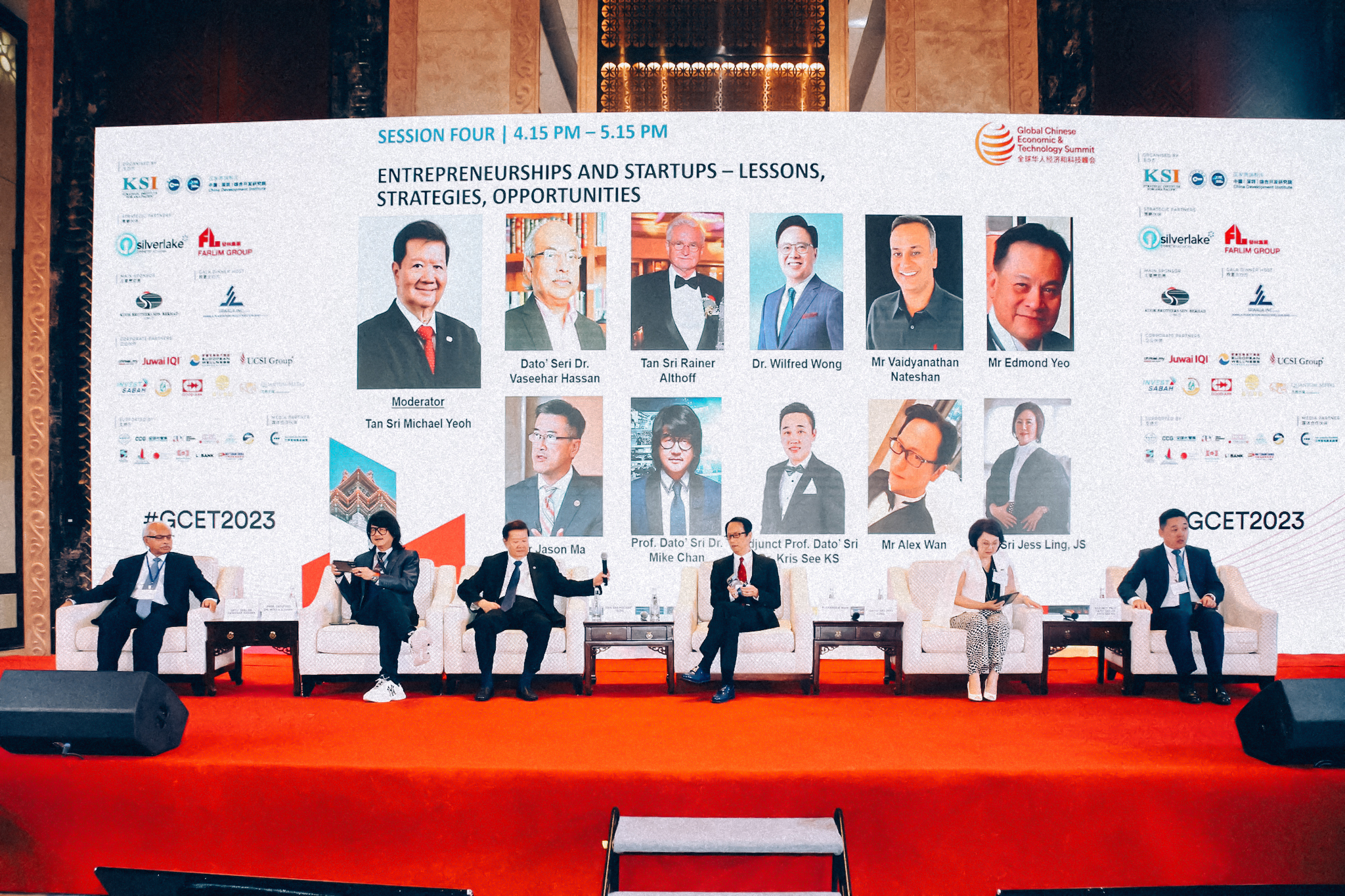 Day 2 of GCET 2023: Prof. Dato' Sri Dr. Mike Chan Unveils the Secret to Success!
As the second day of the GCET (Global Chinese Economic & Technology) Summit dawned in Shenzhen, top leaders and experts from China and ASEAN countries took to the stage to present their knowledge and discuss with their fellow panellists about the world's most pressing global challenges. One of the most brilliant insights of the summit was shared by European Wellness Chairman and KSI (Strategic Institute for Asia Pacific) Advisor Prof. Dato' Sri Dr. Mike Chan, who was a panellist in Session 4: "Entrepreneurships and Startups – Lessons, Strategies, and Opportunities".
"I am approaching 63 years old, spending over 3 decades on research, working more than 16 hours a day. Since starting everything in the 80s in Switzerland, I have been travelling all my life. As of today, I have not returned home in over 6 weeks – tonight, I'll be flying to Jakarta.
"It's not easy. But if you enjoy what you do, and have the passion to do it, then it's different," he said.
According to the scientist, researcher, and entrepreneur, who has over 39+ years in anti-aging, bioregenerative medicine, stem cells, and cellular therapy and is founder of European Wellness, which spans over 46+ hospitals and clinics around the world in addition to its multinational divisions in R&D laboratories, manufacturing facilities, and educational academies, there are three things that are key when it comes to building a business empire.
These three secret ingredients are: innovation, knowledge, and kindness.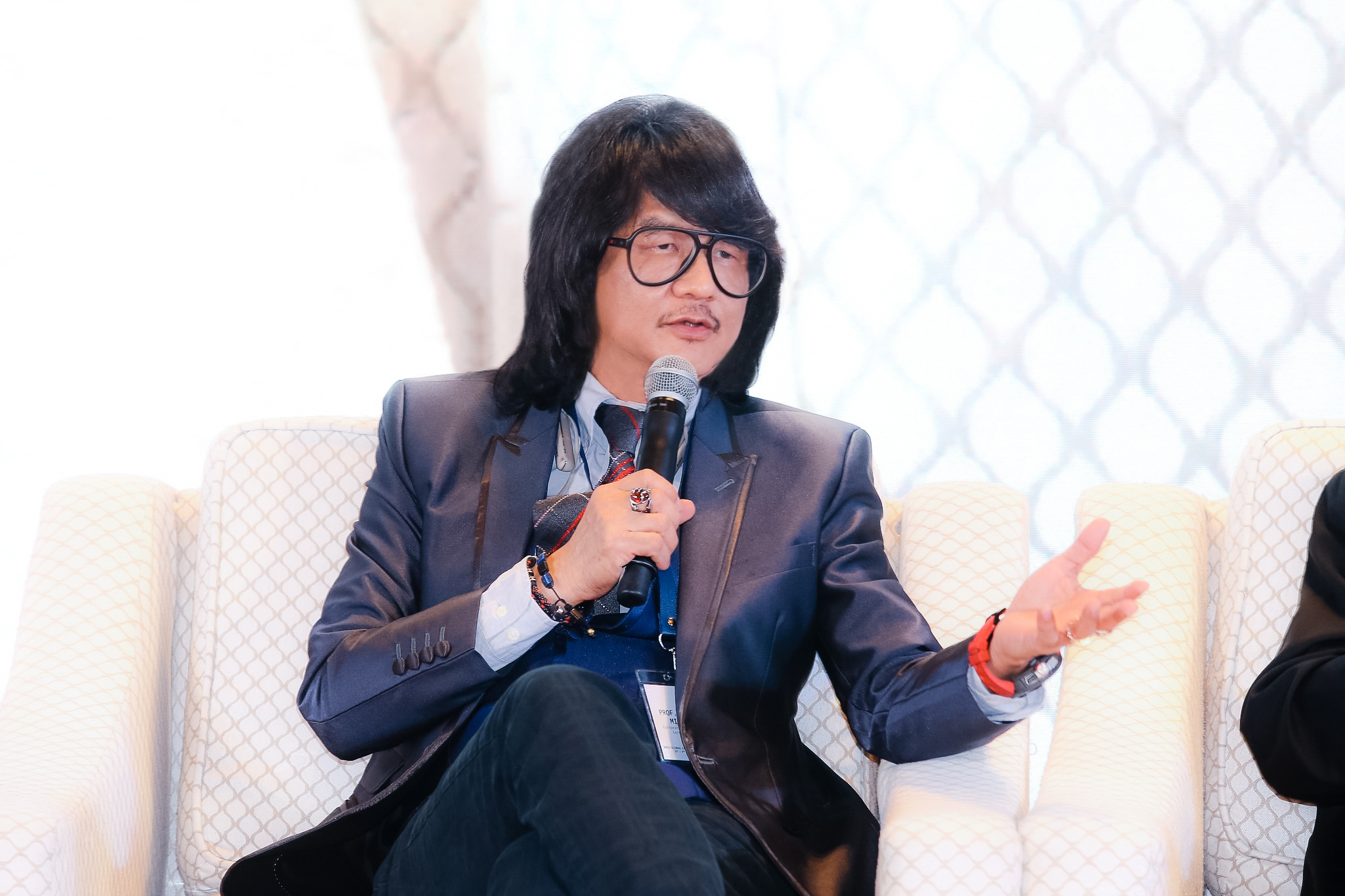 "I always believe that in business, you have to stay very different. I will never want to be in the red ocean. I believe that you must always be in the blue ocean, and if possible, even the green ocean. Innovation is a big part of business; we have to change with the trend all the time.
"We have to learn from everyone – from today till the day we die. I will always try to learn what is so special about each one of us. What is the best thing about a person that you can grasp from? We have to 'steal' from the brains of others and continue learning, every day.
"We have to learn, and also share what we have. So SQ is important; not just PQ, EQ, or IQ. Social skills are important. To read the hearts of people, it's not enough to just be kind. Our words must also be kind," he said, before giving an example: "My oldest employee is 78 years old today – so my COO asked me why I still kept him. I told him that this particular employee has contributed over 30 years of his life to the company. You have to think about what he has done in the past. It is important to value people. As long as he can keep doing the job, we can keep him there and change the scope of the job. I value loyalty very much; I like the sentimentality."
He added that attitude, humility, and likeability are all important aspects of building a successful business venture.
In his closing remarks, Prof. Dato' Sri Dr. Mike Chan revealed that all of these values, combined with passion, the desire to learn and stay ahead of the industry, as well as a business strategy that turns competitors into allies, are the secret to his success.
Day 2 marks the end of the highly-anticipated GCET 2023. Organised by KSI and CDI (China Development Institute, Shenzhen), the summit provided one of the biggest platforms in the region for policymakers, industry experts, and business leaders to converge for wide-scale dialogue. Day 1 also featured an award ceremony that saw Prof. Dato' Sri Dr. Mike Chan becoming the recipient of the "World Chinese Wellness Entrepreneurship Leadership Award" in recognition of his outstanding achievements and contributions to society – a testament to his enduring success and visionary leadership.
Other VVIPs were also present at the event, including Penang Yang di-Pertua Negeri Tun Ahmad Fuzi Abdul Razak, Malaysian Deputy Prime Minister Dato' Sri Haji Fadillah Yusof, Sabah Chief Minister Datuk Seri Hajiji Noor, Shenzhen Municipal Mayor H.E. Qin Weizhong, China-ASEAN Business Association (CABA) President Tan Sri Lim Gait Tong, Former Malaysian Foreign Minister Tan Sri Anifah Aman, Cambodian Royal Government Senior Ministers H.E. Dr. Sok Siphana and H.E. Dr. Chhem Kieth Rethy, Shenzhen Dumbo Future Technology Co. Director Mr. Zhang De Ping, GCET Founder Tan Sri Lee Kim Yew, and many others.