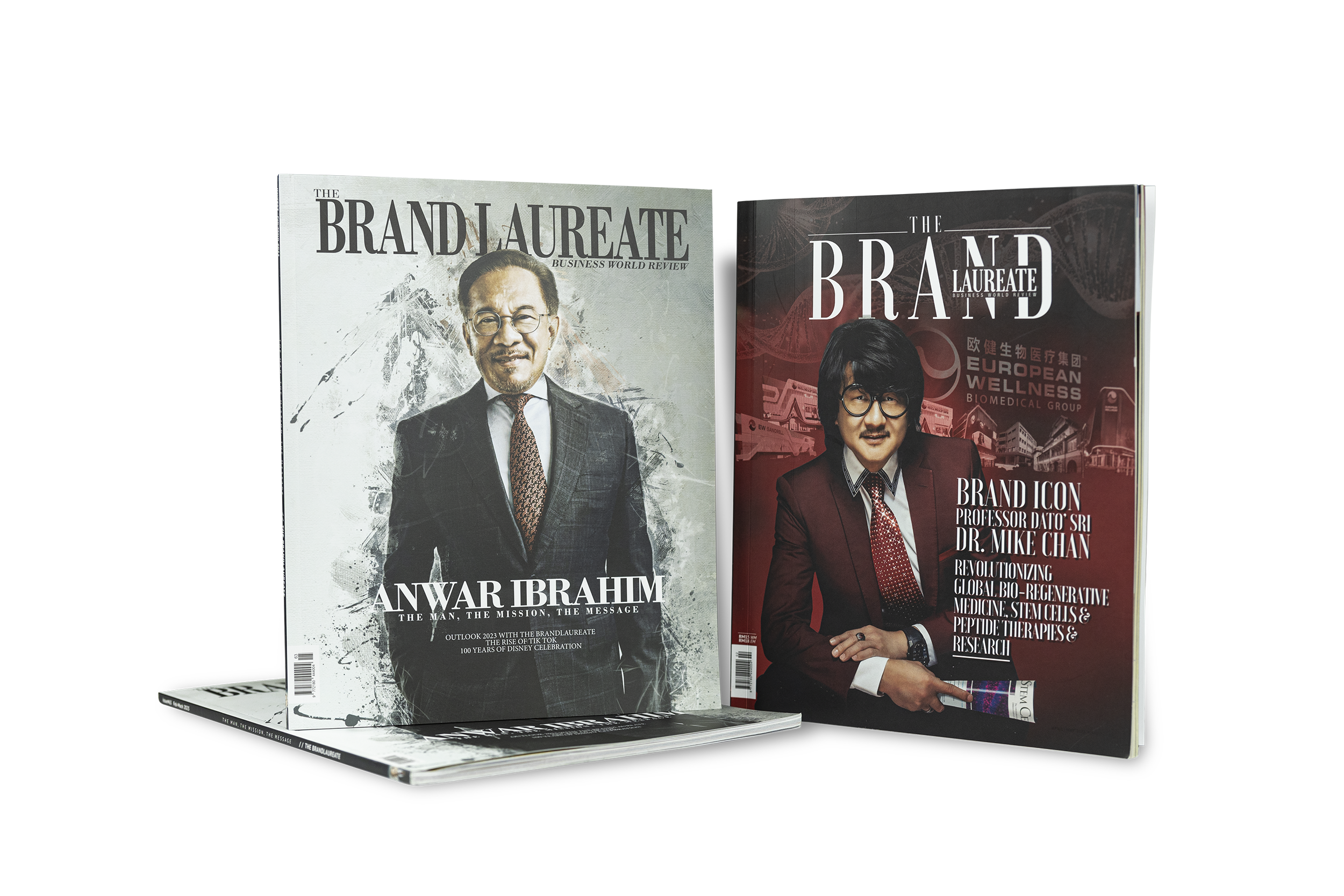 Prof. Dato' Sri Dr. Mike Chan and Malaysian Prime Minister Datuk Seri Anwar Ibrahim featured in BrandLaureate Business World Review Magazine!
Recently, Prof. Dato' Sri Dr. Mike Chan, the pioneering mind behind European Wellness, had the honour of gracing the front cover of the esteemed BrandLaureate Business World Review Magazine! He joins an elite roster that features luminaries such as Michelle Yeoh, Steven Spielberg, and global leaders like the late Nelson Mandela and Malaysia's current Prime Minister, Datuk Seri Anwar Ibrahim!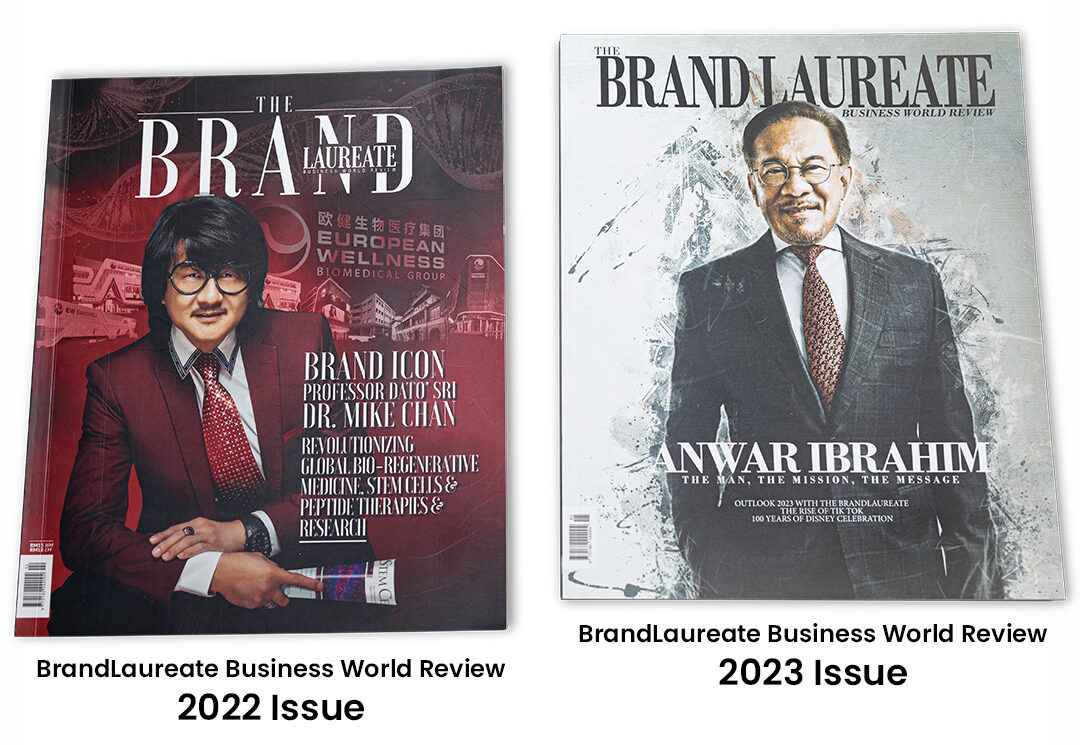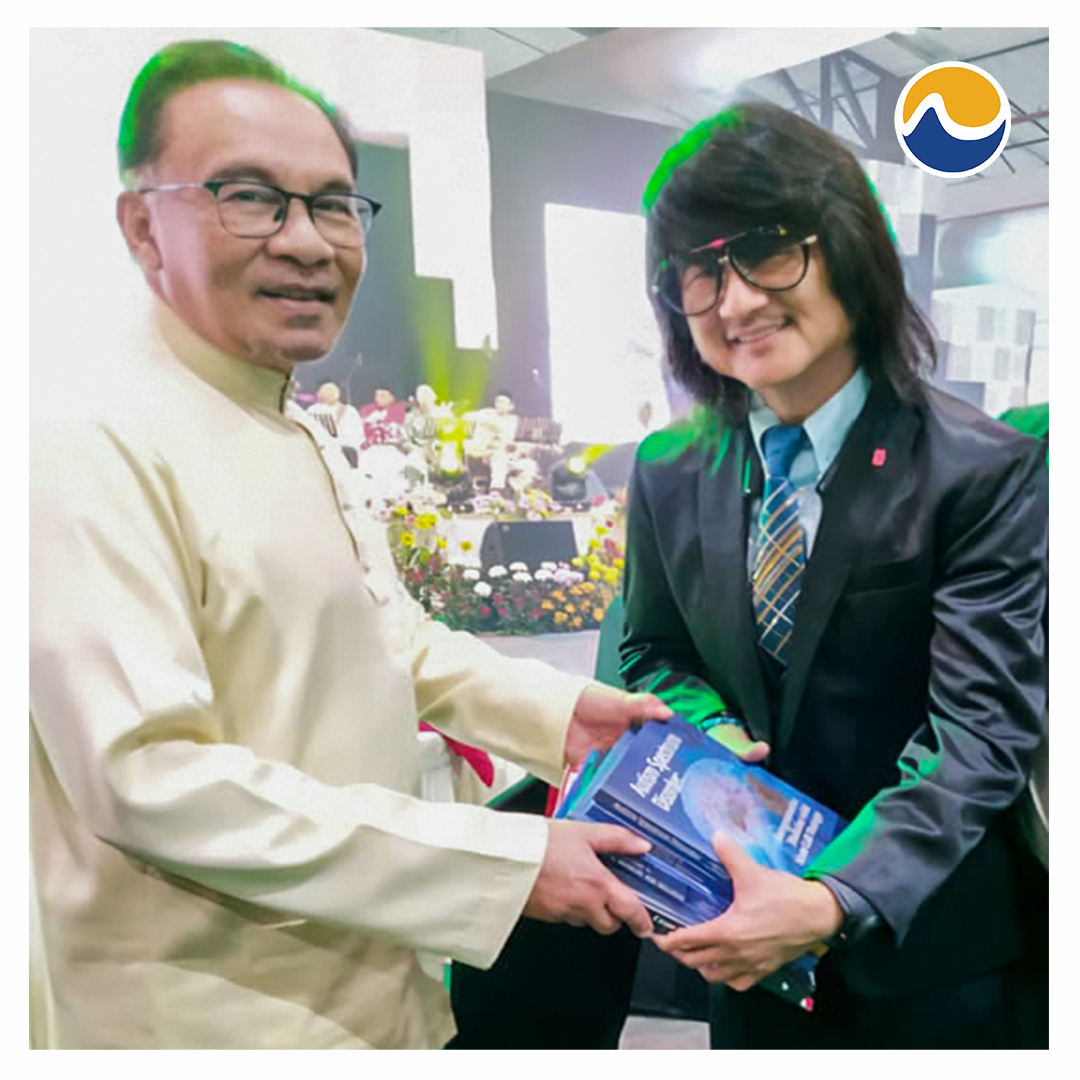 FUN FACT: Prof. Dr. Mike Chan and Anwar have some shared history, crossing paths on several occasions in the past few months. These interactions were set against diverse backdrops, such as the Malaysia-Chinese Business Forum in Beijing and the Malaysian Ministry of Health's (MOH) Hari Raya Special Gathering. Not only was the Malaysian Prime Minister present during our MoU signings with Tianyou Co. and Shenzhen Dumbo Future Technology Co. (the global marketing service provider for TikTok), he also engaged in dialogue with Prof. Dr. Mike Chan, with the latter having the rare opportunity to share some of his recent published works to Anwar in both meetings!
Behind the scientific acumen of Prof. Dr. Mike Chan lies an entrepreneurial spirit that has shaped what European Wellness is today – a global conglomerate that encompasses health and wellness hospitals, clinics, anti-aging centres, academic institutions, and R&D labs. The recognitions he has garnered – including the BrandLaureate BRAND ICON Leadership Award in 2021, the BrandLaureate Most Outstanding Brand Leadership Achievement Award, and three other BrandLaureate e-Branding Awards for affiliated companies – have only solidified his position as an influential thought leader in this sphere.