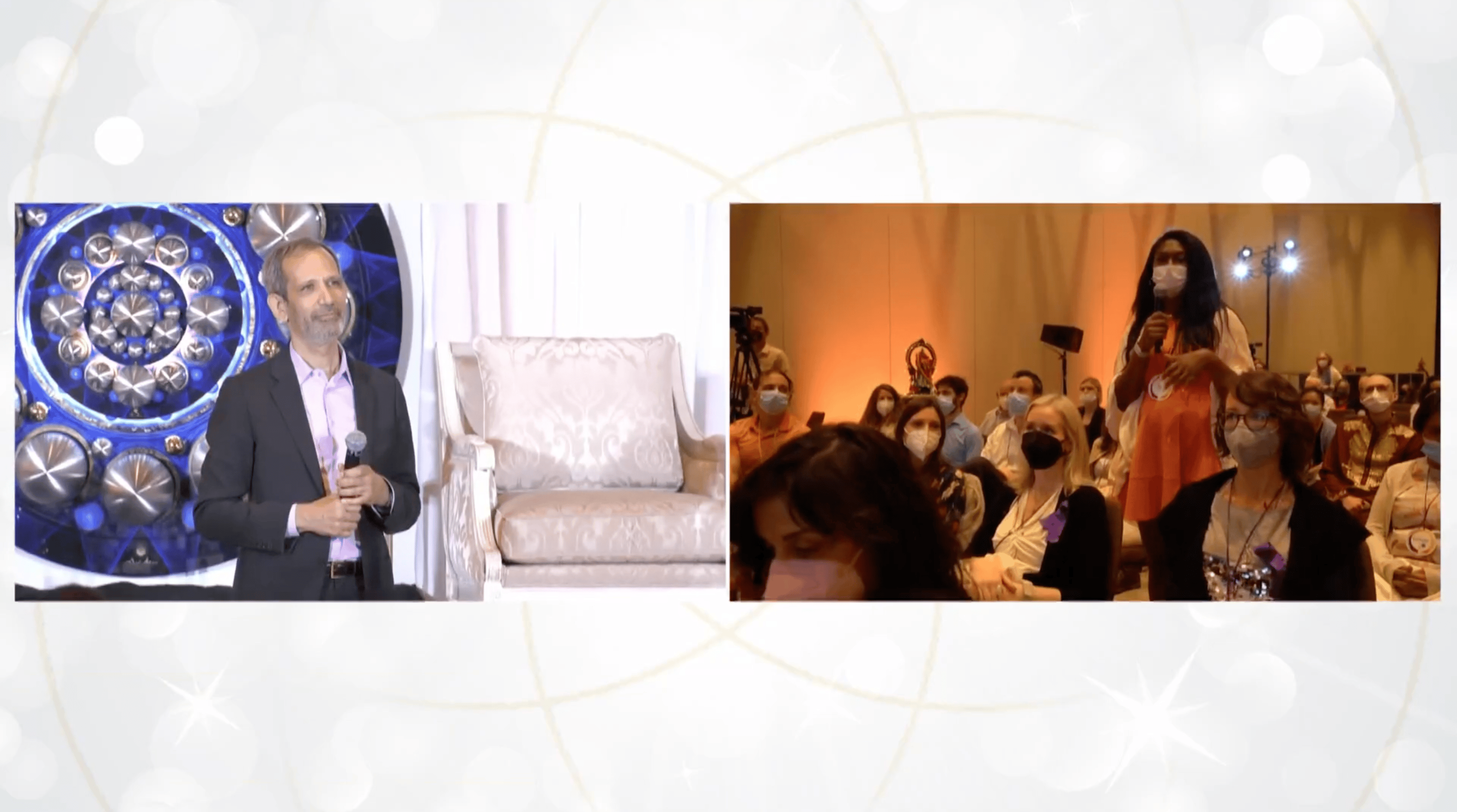 Prof. Dato' Sri Dr. Mike Chan met with critical praise for his presentation at Global Unity Gathering 2022!
"I was so impressed with the amount of knowledge that this man has accumulated and the dedication that he has to find out more and more that he can contribute. I was just so moved."
"I found it so incredibly moving to realize that when your passion in life, your mission in life is service, and to make this a better world… and to help, as he said, the children of the lesser gods – that was so beautiful – then you indeed can work 16-17 hours a day; sleep is almost unimportant. That example itself, I thought, was so amazing. I was moved by his dedication and I think he needs to be a role model for everybody to make this world a better place."
"One of the things that I was really struck with Dr. Mike was the ease and the clarity that he expressed the radical responsibility we have to care for ourselves, our bodies, our brains, and our consciousness – and how that, in effect, is the platform to be able to stand on to serve others."
These are just some of the glowing testimonials shared by those who listened to Prof Dr Mike Chan's presentation at the recent Global Unity Gathering 2022! Personally invited by Her Holiness Sai Maa to be the special guest speaker at the event's opening day on December 15th, the European Wellness Founder and Chairman shared about the promises and myths surrounding stem cells, peptides, and exosomes to a live physical and online audience from over 41 countries.
Held at Marco Island, Florida, the Gathering saw people from all walks of life entering a transformative journey guided by the spiritual guru, Her Holiness Sai Maa, whose stance on combining spirituality and science synergises perfectly with Prof. Dr. Mike Chan's concept of a holistic and integrative approach to health, wellness, and longevity.
FOLLOW EUROPEAN WELLNESS: