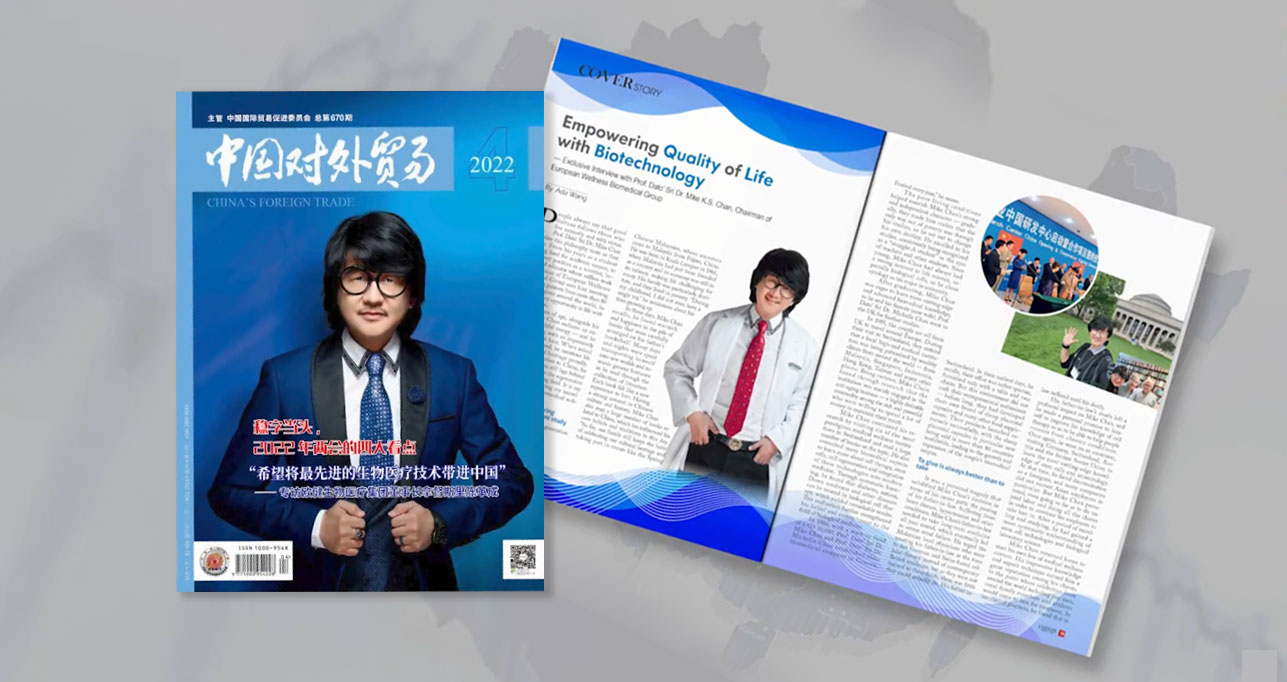 Prof. Dato' Sri Mike Chan makes the cover of China's Foreign Trade magazine!
European Wellness Biomedical Group Chairman and Founder Prof. Dato' Sri Dr. Mike Chan is featured in the latest edition of China's Foreign Trade magazine – one of the oldest and longest-running business publications in China (sponsored by the China Council for the Promotion of International Trade (CCPIT) since 1956)!
Among pages laden with the latest global economic news, national reports, and regional trading and investment analyses, the article on Prof. Dato' Sri Dr. Mike Chan draws readers in with its premise. Titled "Empowering Quality of Life with Biotechnology", it depicts an inspiring success story of how hard work, perseverance, and ingenuity allowed a young Malaysian Chinese 'kampong' boy to escape poverty and forge a multi-award-winning biomedical empire that spans many different countries today.
His feature story on the cover of one of the most important publications in China highlights the European Wellness co-founder's growing international acclaim as he continues to push for global co-operation in the biomedical and integrative regenerative sciences, in a bid to develop cutting-edge anti-aging, wellness and health solutions.