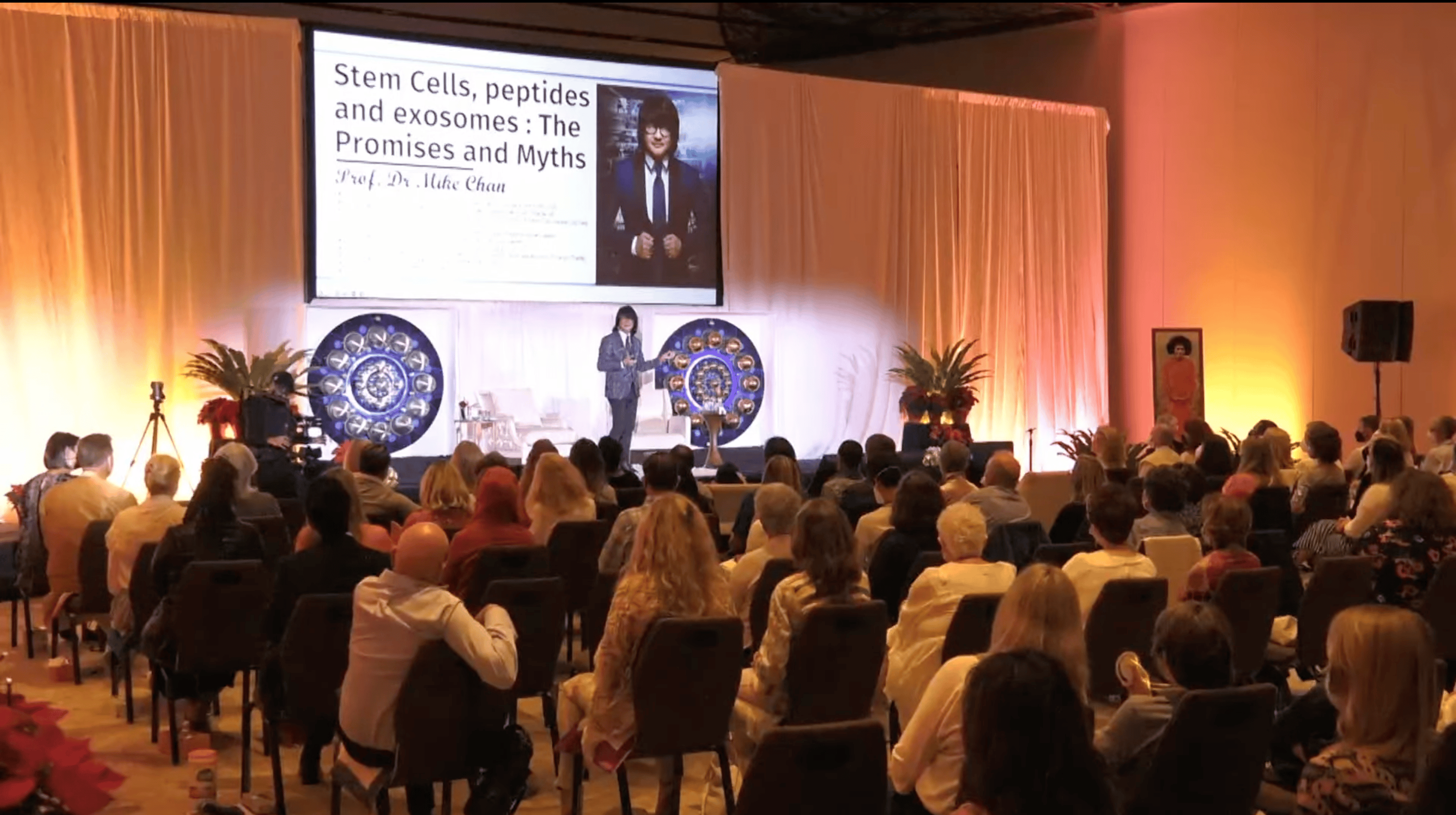 Stem Cells, Peptides and Exosomes: Prof. Dato' Sri Dr. Mike Chan speaks at Global Unity Gathering 2022
"Our life span depends on the health span, and our health span depends on the cell span. So you MUST treat at the cellular level."
– Prof. Dato' Sri Dr. Mike Chan
At the opening evening of Global Unity Gathering 2022, a transformative event by world-renowned spiritual guru Her Holiness Sai Maa, Prof. Dato' Sri Dr. Mike Chan provided a revelation to a live audience that consisted of physical and online participants (from over 41 countries!) about the reality of stem cells, peptides, and exosomes – and how crucial they are to extending both longevity and quality of life!
This presentation marks another incredible collaboration between the two luminaries, with Her Holiness Sai Maa having personally invited Prof. Dr. Mike Chan to be the event's special guest speaker, opening the Global Unity Gathering with aplomb.
We expect more exciting collaborations to come. In the meantime, you can enjoy the wealth of information, condensed from Prof. Dr. Mike Chan's over 38 years of experience, for your viewing pleasure in the links below.
FOLLOW EUROPEAN WELLNESS: