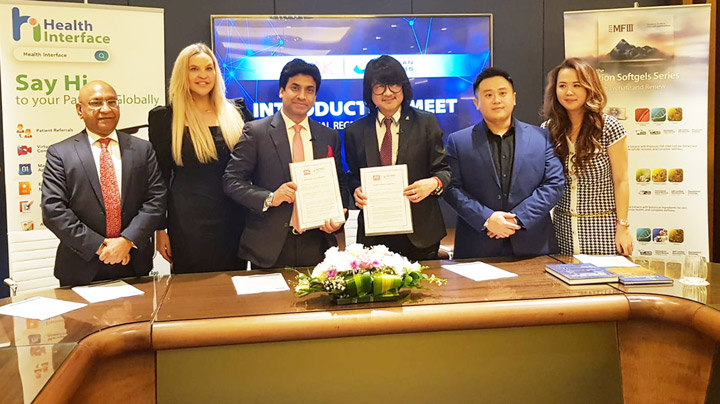 European Wellness and AK International to Bring Biological Regenerative Medicine Solutions to Pakistan and UAE
Exciting news for our friends in the Middle East – European Wellness Biomedical Group (EW Group) will soon be bringing its anti-aging, longevity and disease prevention solutions to your doorstep, in collaboration with its Joint Venture (JV) partner, Dubai-based AK International LLC!
On 1st March, EW Group and AK International LLC signed a Memorandum of Agreement to undertake several joint venture businesses in Pakistan and the MENA region that focus on providing biological regenerative medicine services and solutions to the community. On why he decided to pursue this partnership, European Wellness Prof. Dato' Sri Dr. Mike Chan had this to say:
"In Asia, Japan is one of the top countries for stem cell research, and has endorsed our products – we are allowed to provide our products and services there through their certified doctors. While in China, among other deals, the Chinese government has signed a multi-million USD grant with us for regenerative medicine education and biotechnology transfer in the Shandong Province.
And now, the Middle East – one of the highest potential areas, with all of the top people meeting and where purchasing power is strong. I am very keen to bring education (about regenerative medicine) to the Middle East, and I cannot find a better partner for this venture than AK International."
Their three-phase plan includes the registration and commercialization of EW Group's proprietary biotech products and biological APIs through AK International's extensive distribution network in the region, the development of exclusive European Wellness branded wellness centers for age reversal, longevity, and disease prevention in these territories as well as a venture into the digital healthcare space, which entails a synergistic integration of AK International's innovative mobile app 'Health Interface' (HI), developed through their company, Artelir Inc., with EW Group's global network of 26 medical wellness hospitals, clinics and centers, international medical experts, and biological health solutions and services.
During the proceedings, Prof. Dato' Sri Dr. Mike Chan represented EW Group, while AK International was represented by its CEO, Dr. Aasif Ali Siddiqui.
"This is a world where aesthetics are also moving in a big way into wellness. We can't just treat from the external side – we must also find the source and treat internally.  We would like to work together with the huge network of AK International, to push everything, to bring all the technology of Swiss, Germany, and other parts of Europe, and put them into the Middle East," concluded Prof. Dato' Sri Dr. Mike Chan at the end of the press conference.