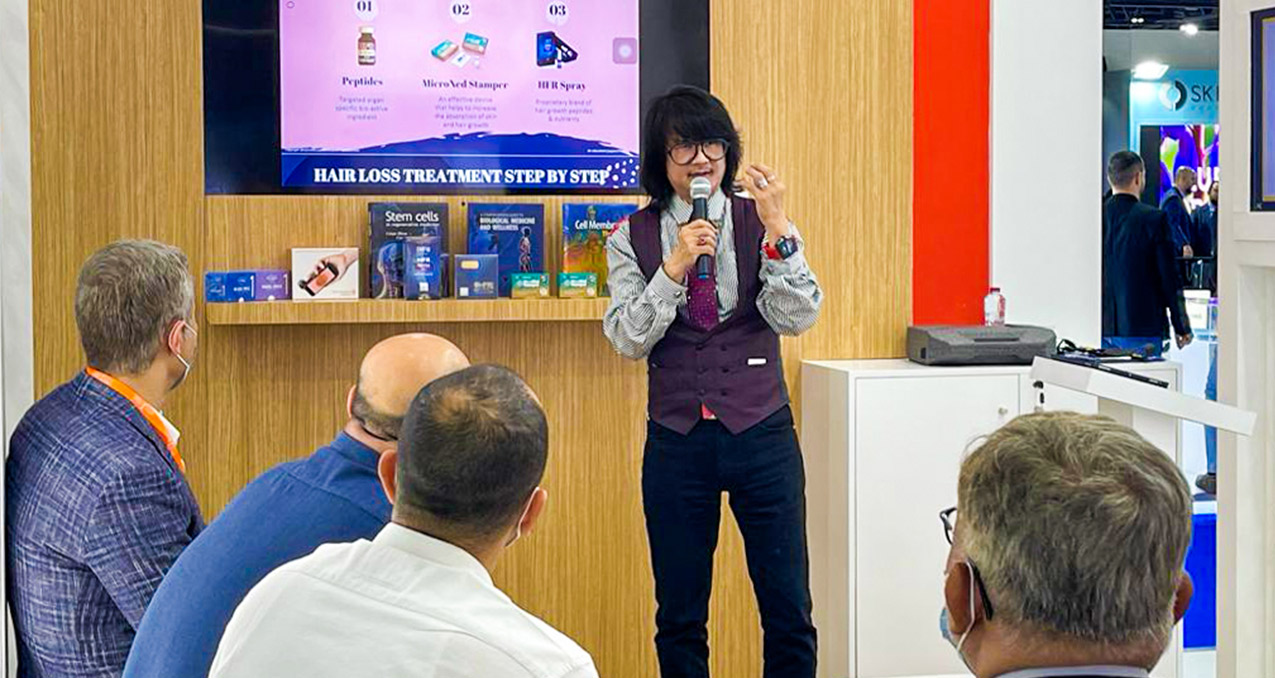 European Wellness at Dubai Derma 2022
We take you to the city of Dubai, UAE, where over 20,000 visitors showed up for one of the biggest skincare, cosmeceutical, aesthetics and anti-aging events in the world!
As one of the pioneers and top scientists in the field, European Wellness Group Chairman Prof. Dato' Sri Dr. Mike Chan received a special invitation from Aesthetic Knowledge International in collaboration with the organizers of Dubai Derma to conduct scientific presentations at the annual exhibition in Dubai World Trade Centre, UAE, where over 20,000 visitors – including speakers, surgeons, skincare practitioners, industry experts and key stakeholders – from 104 countries congregated.
Prof. Dato' Sri Dr. Mike Chan presented on two topics: one on precision in regenerative medicine with the use of targeted organ-specific stem cells and peptides, and another on the use of HFR peptides to encourage natural hair growth.
Dubai Derma is one of the most highly-anticipated aesthetic, cosmeceutical, anti-aging, skincare and dermatological events of the year, seeing the world's foremost experts discuss the latest scientific news and innovations in dermatology, skincare, and laser technology.
This exchange of knowledge and culture that will no doubt benefit the future of aestheticians, surgeons, dermatologists, and researchers worldwide – and in time, help countless people to age gracefully!