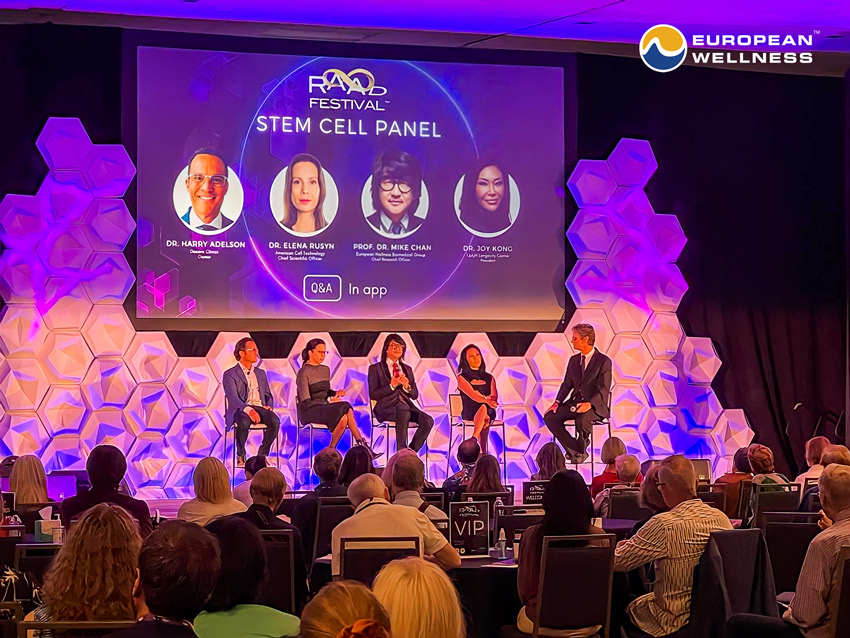 European Wellness at RAADfest 2022!
SAN DIEGO, CA: Helping the world's largest anti-aging and age reversal expo in its quest to achieve extended quality longevity, European Wellness Biomedical Group Chairman and Chief Researcher Prof. Dato' Sri Dr. Mike Chan took to the stage to present cutting-edge data on stem cells and peptides!
Held at the Town and Country Resort at San Diego, California on October 6th-9th, RAADfest 2022 featured the world's top experts – scientists, clinicians, authors and thinkers in the field of anti-aging – gathered together to discover new strategies to live longer and healthier lives.
Prof. Dato' Sri Dr. Mike Chan was one of the specially invited speakers during the event, presenting at 3 separate times and touching on various subjects including targeted organ-specific precursor stem cells and peptides for longevity, neuro-developmental and neurodegenerative diseases, ageing diseases, and the application of peptides for canines.
As one of the world's pioneers in stem cells research and cellular therapy, Prof. Dato' Sri Dr. Mike Chan has become a highlighted mainstay of the event, having presented as well on the main stage as well as online in previous RAAD festivals.
The atmosphere was electrifying as passionate experts and newcomers alike celebrated new and radical ways to change human lives for the better. Congratulations to the organisers, the Coalition for Radical Life Extension, for consistently delivering an excellent platform for the anti-aging community to discuss the most exciting discoveries in the field!