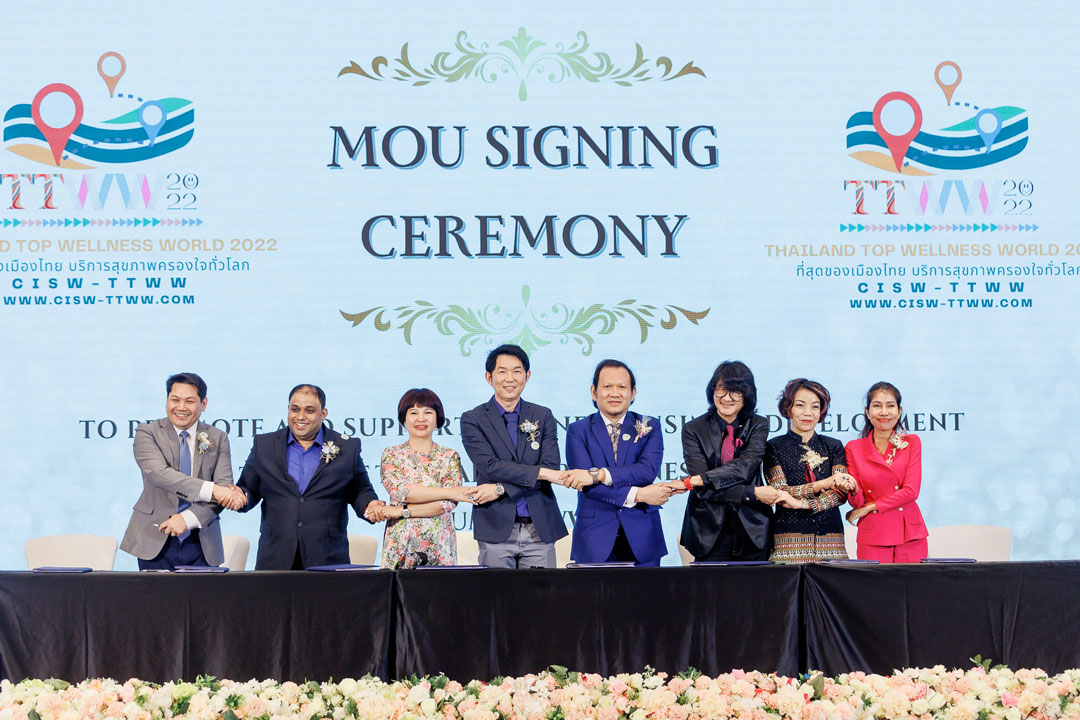 European Wellness at Thailand Top Wellness World 2022 Forum
As one of the many industries badly affected by the COVID-19 pandemic, Thailand's tourism sector grinded to a halt for nearly two years. It is slowly beginning to recover, but top players in the industry are looking to expand on other niches that could help sustain country's economy – such as health and wellness tourism.
This is where European Wellness Biomedical Group Chairman, Founder, and Chief Researcher Prof. Dato' Sri Dr. Mike Chan comes in, receiving a special invitation from the country's public health officials and top experts to attend the recent Thailand Top Wellness World (TTWW) 2022 Forum!
Organized by CISW Holding Group, the forum brought many of the country's most prominent experts on health, wellness, aesthetics, and tourism from public and private sectors on a mission to establish Thailand as a premier health and wellness tourism hub.
Prof. Dato' Sri Dr. Mike Chan, who has over 35 years of experience in anti-aging, cell therapy, and regenerative medicine, said that Thailand's stunning beauty and high standards of healthcare make it ripe for development in this industry, especially considering existing government policies that are already actively promoting health tourism in the country.
"Personally, I enjoy visiting Thailand, because in addition to its natural beauty and being a shopper's paradise with a wide array of products, there is a comprehensive healthcare and wellness sector here that makes it appealing for those who wish to travel to this country. I believe Thailand has the potential to be the center of health and wellness tourism in the region – or even the world," he remarked.
Mr. Jacky Ong, Executive Director of CISW Holding Group, added that Thailand's ability to cope with COVID-19 creates a strong foundation for a resurgence in its tourism sector.
The event also saw the signing of a memorandum of understanding between CISW and its business partners in the region to encourage and develop further co-operation, stability, and sustainability for health and wellness businesses in Thailand.