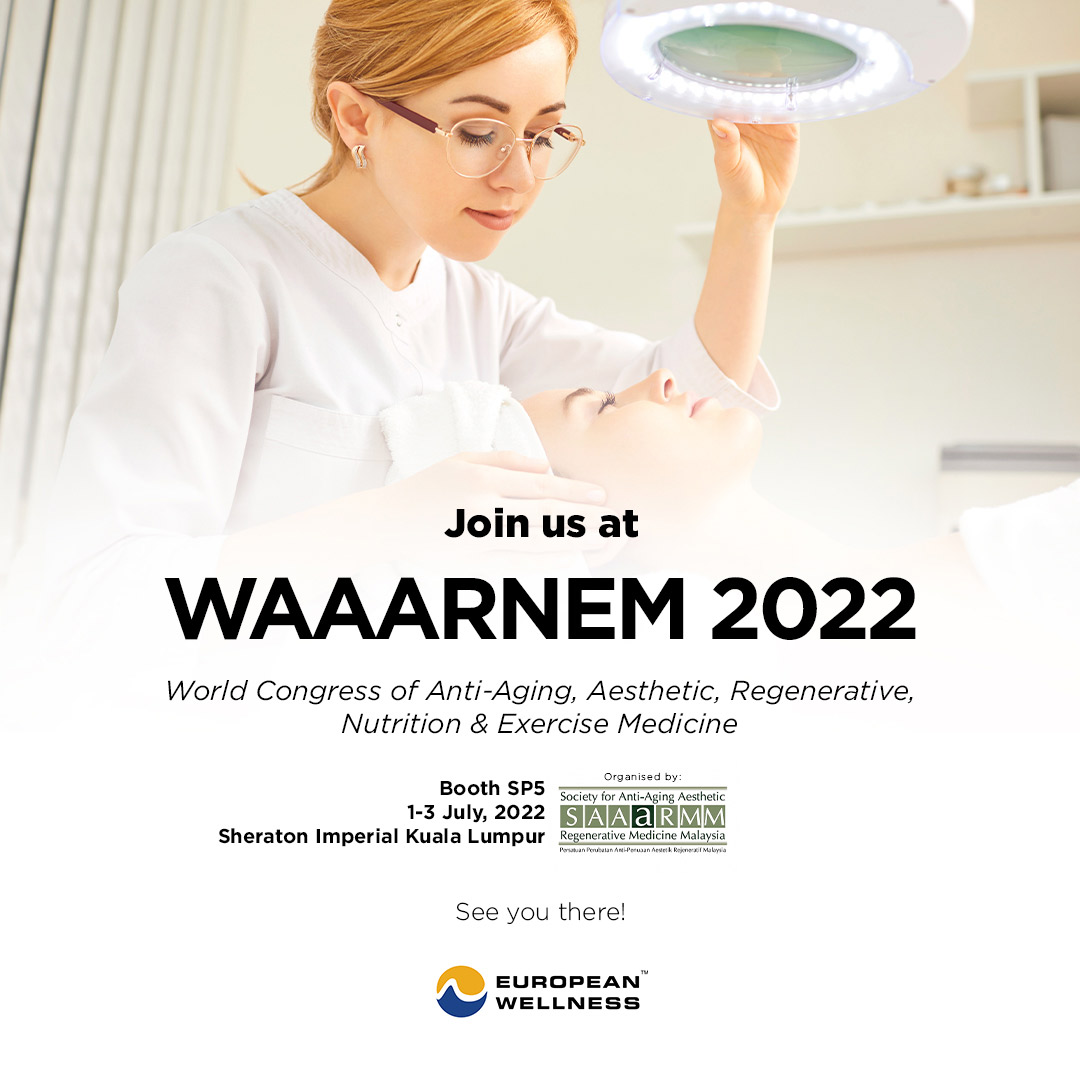 European Wellness will be at WAAARNEM 2022!
Great news – European Wellness has been specially invited to the 4th World Congress on Anti-Aging, Aesthetic, Regenerative, Nutritional and Exercise Medicine (WAAARNEM)!
Booth No. SP5
Sheraton Imperial Kuala Lumpur
1-3 July 2022
Featuring the theme "Timeless Youth", this year's highly-anticipated WAARNEM will host world-class speakers and experts from around the globe as they share their valuable findings and insight in these evolving fields of medicine – including our very own Chairman, Prof. Dato' Sri Dr. Mike Chan and Head of Medical Advisory Board, Prof. Dr. Dmytro Klokol!
They are scheduled to speak on Day 2 of the event, touching on pertinent topics such as the application of stem cells and peptides in hair loss, skin care, age reversal, and treatment of chronic degenerative diseases.
For more details on the event, kindly contact us via e-mail at info@european-wellness.com
We hope to see you there!