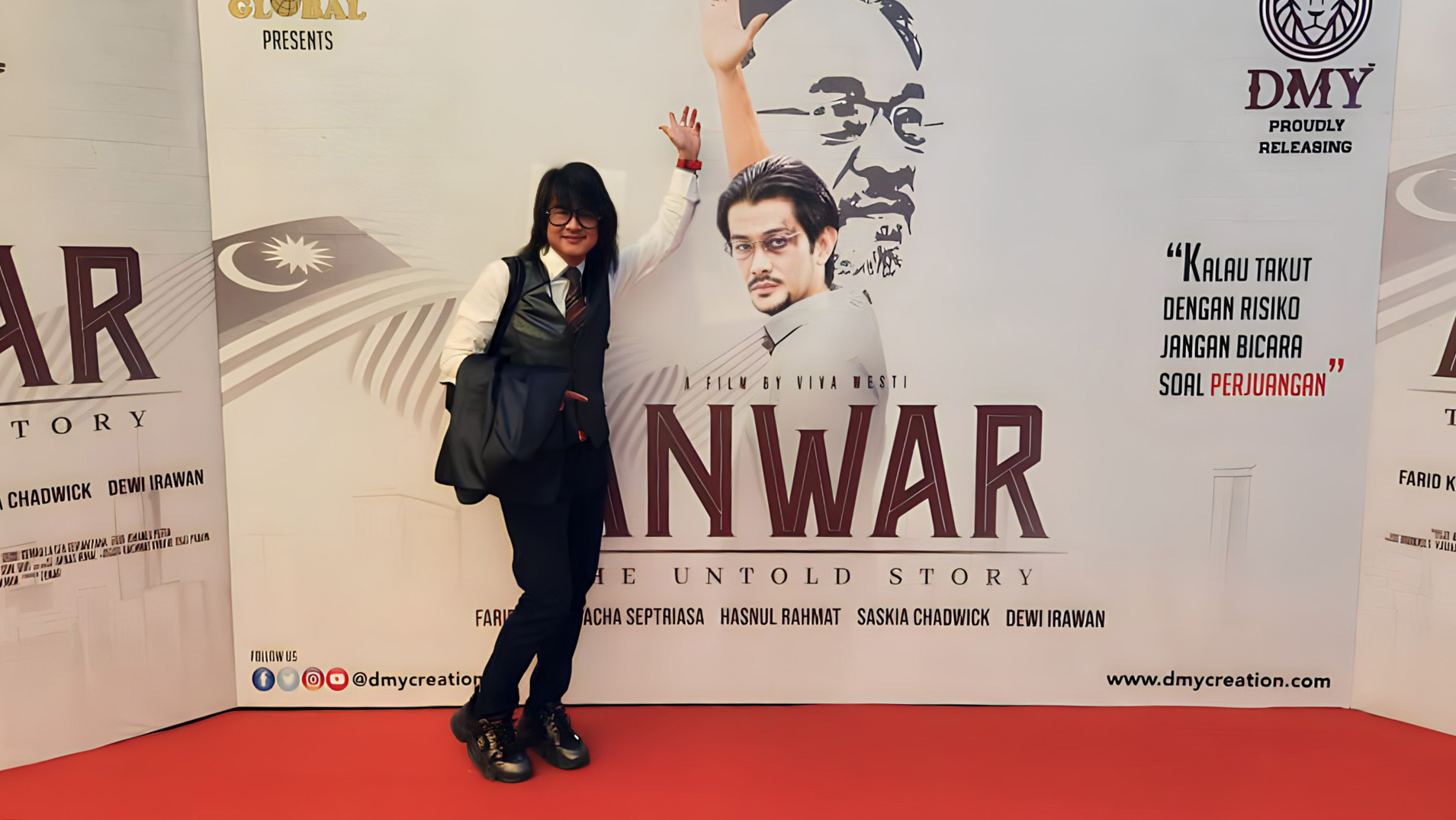 European Wellness at the Premiere of 'Anwar: The Untold Story'
Our Founder and Chairman, Prof. Dato' Sri Dr. Mike Chan, was specially invited to attend the much-awaited premiere of 'Anwar: The Untold Story', a biopic that explores the life and political journey of Malaysia's 10th Prime Minister, Datuk Seri Anwar Ibrahim. The film captures Anwar's enduring commitment to fighting corruption and promoting democracy in the beautiful country of Malaysia.
The star-studded event took place at Pavilion, Kuala Lumpur, and was attended by high-profile guests, including the Prime Minister's wife, Datuk Seri Dr Wan Azizah Wan Ismail, the film's Director Viva Westi, lead actor Farid Kamil, other celebrities such as renowned singer Datuk Seri Siti Nurhaliza and members of the Malaysian government. As a leading provider of integrated wellness solutions, European Wellness has been actively involved in promoting health and wellness in Malaysia and across the world. We're honoured to have been invited to the premiere of the biopic, and support initiatives that celebrate Malaysia's heroes and inspire positive change in our communities!
Prof. Dato' Sri Dr. Mike Chan shared his thoughts on the event: "I am very honoured to have been invited to attend the premiere of Anwar: The Untold Story. Anwar is a true inspiration to Malaysians and people around the world. He is a true hero of Malaysia who has fought against corruption in the nation and worked tirelessly to improve the lives of his fellow citizens. His story is inspiring and powerful, and it was a great privilege to witness it on the big screen,"
"The premiere was very touching, and I am grateful to have been part of this historic event!"
Directed by Indonesian Director Viva Westi, the biopic offered an intimate portrayal of Anwar's life, political journey, and rise to prominence as one of Malaysia's most influential political figures. The Untold Story' will be releasing in theaters nationwide on May 18, 2023.
WATCH THE NEWS: https://youtu.be/Oi3MS9rZ7-U