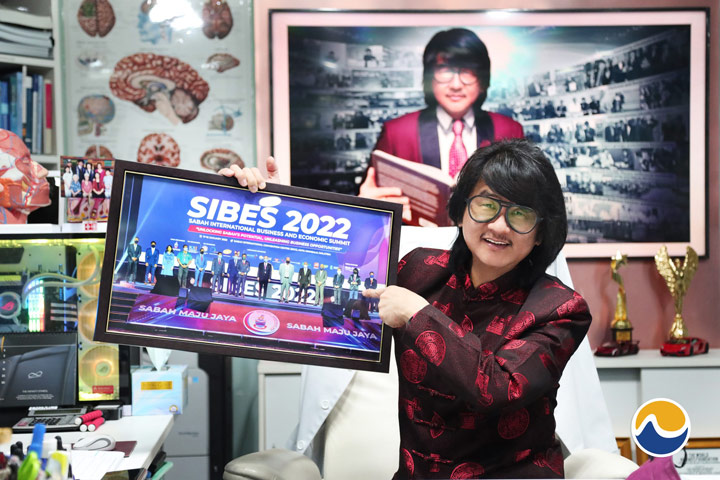 European Wellness Trailblazing in Medical Tourism
During the two-day government-held international event SIBES (Sabah International Business and Economic Summit) 2022, one of the biggest names in biomedicine brought attention to the untapped potential of Sabah's biopharma, biotech and medical wellness tourism industries.
European Wellness Biomedical Group Chairman Prof. Dato' Sri Dr. Mike Chan, during his Q&A forum session, called upon the Sabahan Government to diversify into these industries and provide support in terms of granting Pioneer Status.
The changes would be far-reaching – transforming not only the economic landscape of the Malaysian state famed for its beautiful beaches, world heritage rainforests, and majestic mountains, but the mentality and level of expertise of locals as well.
"We accept the challenges; we'd like to go further. There is always a solution in the anti-aging and biotech industry, I always say," said Prof. Dato' Sri Dr. Mike Chan, a top scientist who pioneered cellular therapy and stem cell research in many parts of Europe and Asia since the mid 80's.
READ THE REST OF HIS SPEECH IN THE DAILY EXPRESS
http://www.dailyexpress.com.my/news/186516/sabah-making-name-in-wellness-tourism/?fbclid=IwAR3EBXEnP5wmG_fPEGEX8HRB4JpwSJav_ll-CoSEp6fP5_TJCMcyNubN6rM
ABOUT PROF. DATO SRI DR. MIKE CHAN
https://european-wellness.eu/medical-advisory-panel/prof-dr-mike-chan/